Discussion Starter
·
#1
·
imported post
Since I couldn't find a post on how to do this on the 1500, I thought I'd give a shot at a little totorial.
The compressor has little beads in it called "Dessicant" that serves as a water/moisture filter. These beads will become saturated, thus contaminating your air shock.
The compressor is located behind the left saddle bag witch needs to be removed in order to access the compressor. Once you have the bag off, there are 2 air lines and 1 wire connector to disconnect.
First, remove the air line
before
you remove the mounting bolts.
I found it very difficult to get to the other air line with a wrench while the unit was still mounted. And that air line does not have a swivel connector. So the whole air line would need to be spun, in order to unscrew it from the compressor. So I did the next best thing and spun the compressor from the air line.
So to do this, you can now remove the 2 mounting bolts and the unit is basicly free at this point. But you need to remove one of the inner fender bolts and then push/pry the fender back a little so you can fish out the compressor.
This picture shows the fender bolt removed,,,,,,,,,,,,,,,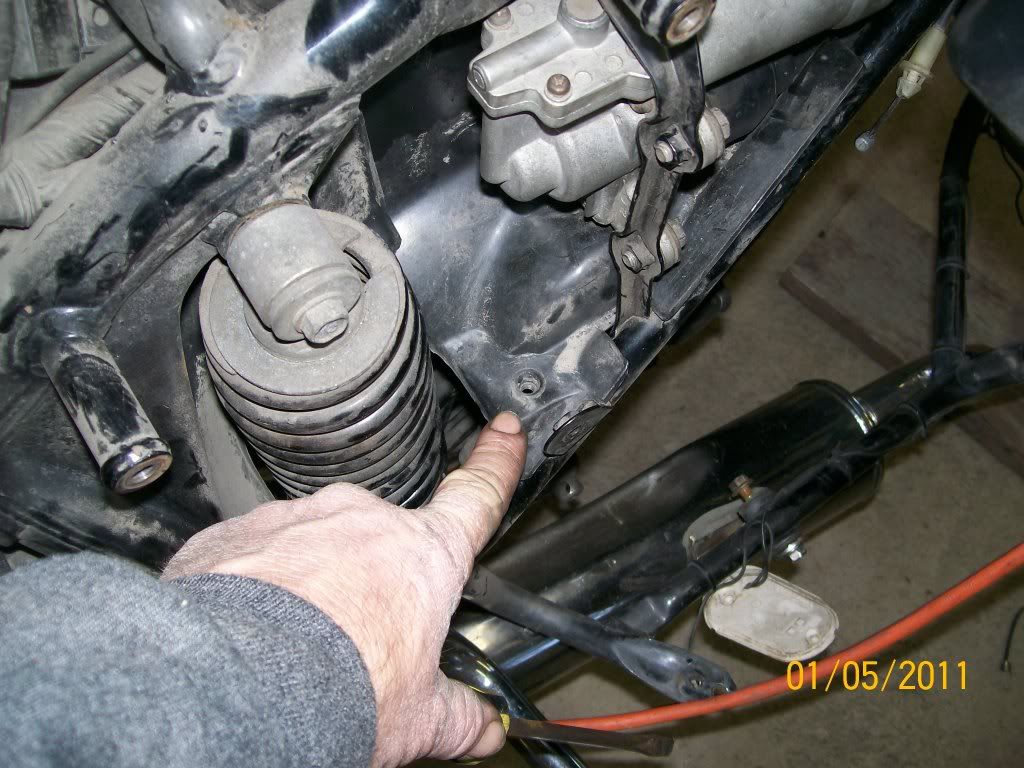 Fender pushed off,,,,,,,,,,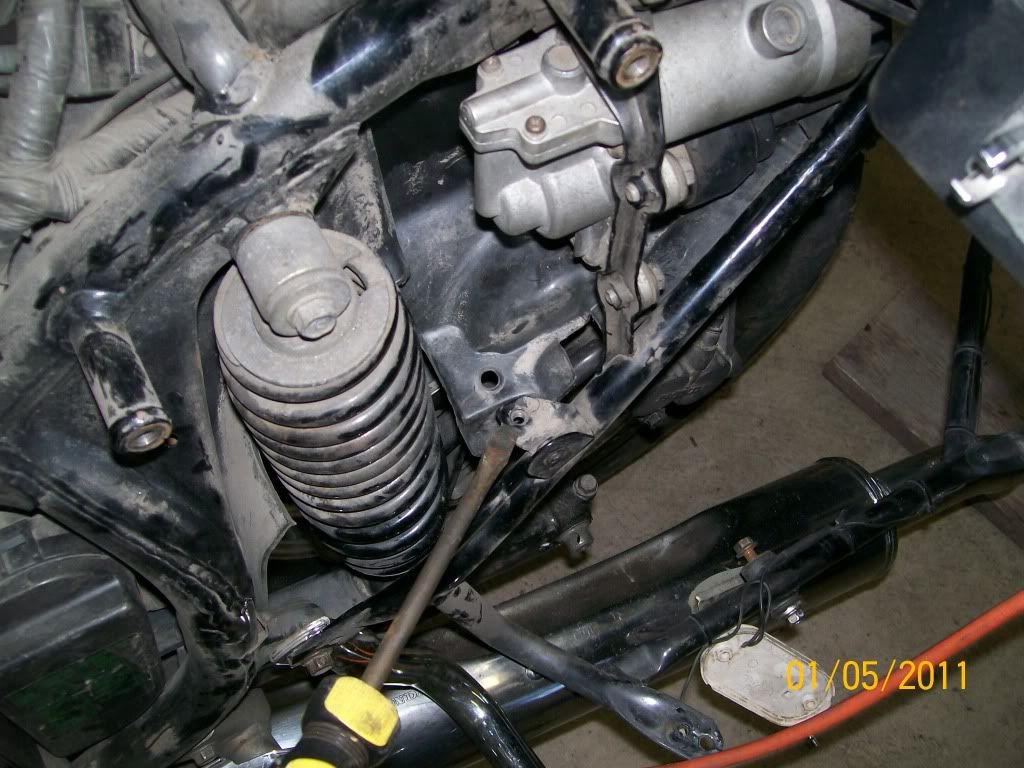 Now you can fish out the unit and disconnect the wire,,,,,,,,,,,,,,,
Now you can get a wrench on the second air line to break it loose and then just spin the whole unit to remove it from the air line.
Once you have it off and on the bench, remove the the large inner clip,,,,,,,,,,,,
Then the top will pull off,,,,, you may need to twist it back and forth, but it is not threaded,,, it will pull right out,,,,,,,,
Next, just pull out the inner filters to expose the little beads "Dessicant",,,,,,,,,,,,,,,,,,,,,
DO NOT TIP UPSIDE DOWN,,, or you will lose all the beads on the floor,,,,,,,
Now you can see the Dessicant,,,,, and mine were very
pink
in color. This is not good, as pink indicates saturation.
All that is needed to dry them is to put them in an oven at 300 degrees for no more then a few minutes. It would probably take longer to toast bread then it would for the beads to dry. So don't forget they are in the oven. When they turn a nice
blue
, they are dryed.
I used tin foil on a baking pan, and then poured the beads on the foil. This way you can pick up the foil with the beads on it and shape the foil like a funnel to pour them back in the compressor. Sorry I didn't take pics of that procedure, but it's really straight forward I think.
And this is how they looked when I put them back in the compressor.,,,,,,
And like many manuals say at the end ,,,,,,,,,, Reinstall in reverse order :smiler: