Discussion Starter
·
#1
·
Thanks to the great ideas on this fantastic forum I saved a ton of money over factory Honda muffler replacement.
I want to thank everyone who contributes.
I came up with a slight variation on this installation.
Hose Clamps.. Yes, right on the mufflers for everyone to see!.
I couldn't care less how they look...They seem to hold great. So far.
Parts from Ebay:
Harley 2010 FLHRC Road King Classic Dual Dresser Mufflers:
$30 Shipped
Parts from O'Reilly Automotive:
(1) 1-78" Flexible Exhaust Hose with 1 clamp included: $6.99
Hose is about 18". I cut it in half. About 9" for each side worked fine.
(3) 1-78" Hose Clamps: $3.99 ea.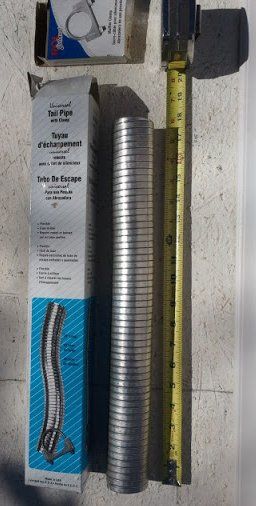 Parts from Home Depot:
(4) Stainless Clothes Dryer Vent Clamps: $1.85 ea.
Not sure of size. Sorry forgot to take photos and measure.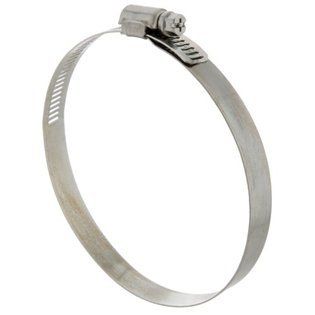 --------------------
Whole nine yards about $62.00 total including tax.
--------------------
Only snag I ran into is that I had to rotate front left clamp upward to keep center stand from hitting it when retracted.
Other than that, I'm just hoping the hose clamps and flex pipes both last awhile..
***********PICS**************