Discussion Starter
·
#1
·
When I bought my '82 bobber it only had two LED strips on the back to serve as taillight and brake light, but you could hardly see them in daytime. Plus there was no plate light. So I fabbed up a brakelight and plate holder from a old Shadow 500 parts bike laying around. Came out pretty good, I think, (has been painted since the pic).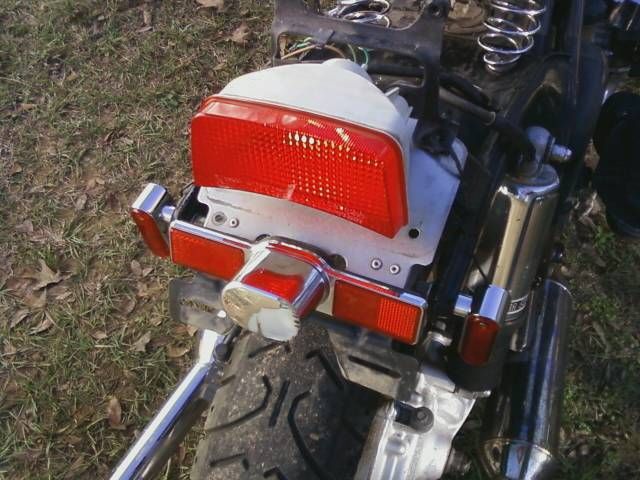 The brake light works great when using the rear brake, but the wires from the front brake handle have been disconnected at the handle, with just two wires coming out.
The next problem is the turn signals. I thought it didn't even have front signals, but I noticed there are LED strips on the forks, but not hooked up. As of now the rear turn signal lights will come on, but not blink. I take it they will blink once I hook the fronts up, but I'm not sure.
Can someone point me in a direction to hook these two things up? I'm not that great when it comes to wiring, haha.
Thanks alot!