Discussion Starter
•
#1
•
imported post
I had to make a trip over to
http://www.WesternHonda.com
this afternoon.
Longish trip it was too, almost 15 minutes from my door to their :cheesygrin:
I had ordered a new fairing pocket cover for my "new to me" ST1100 to replace the one with a terrible gash across it. All is now well, she looks brand new with the only problem on it resolved now.
As I was leaving the parts counter, I decided to walk around a bit. Low and behold, I found the perfect tires for my GL1500. Take a look at these will you. :action:
I apologize for the less than perfect photos, I did not have a camera and used my cellphone.
Then, I sauntered up towards the front and saw quite an array of nice pre-owned bikes. Seems like a few folks actually understand that they need a "quality machine" to take the place of the one they are riding. Like this one: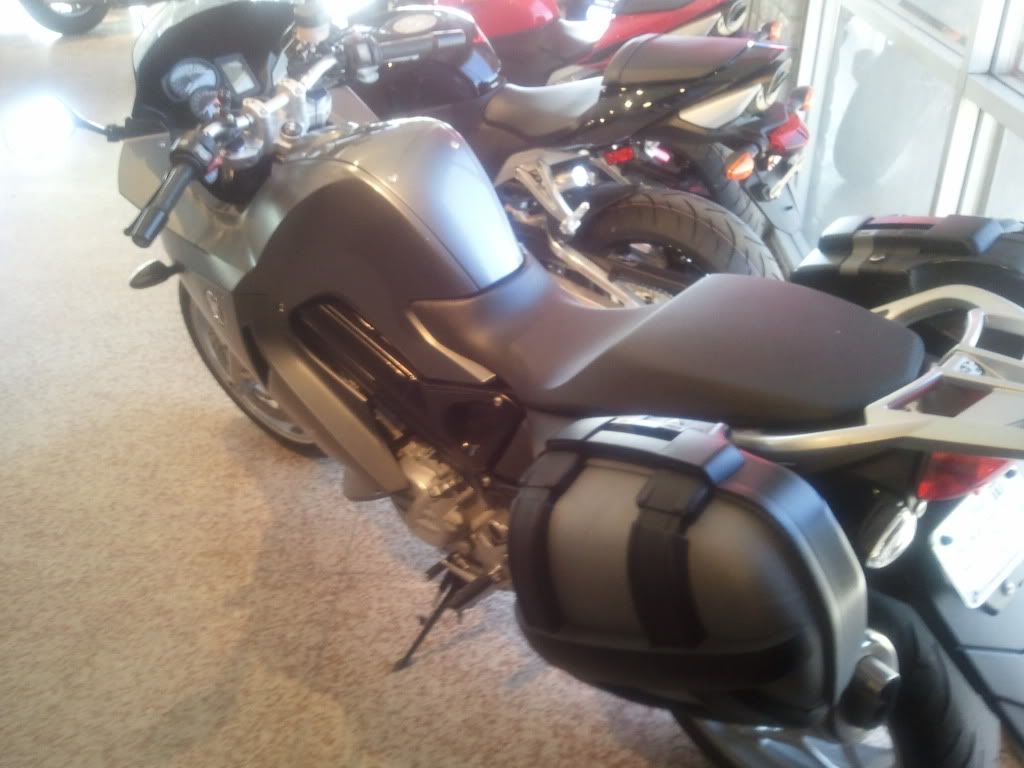 A few feet over from that one, was this little thrill seeker, now this one I want to try out for myself.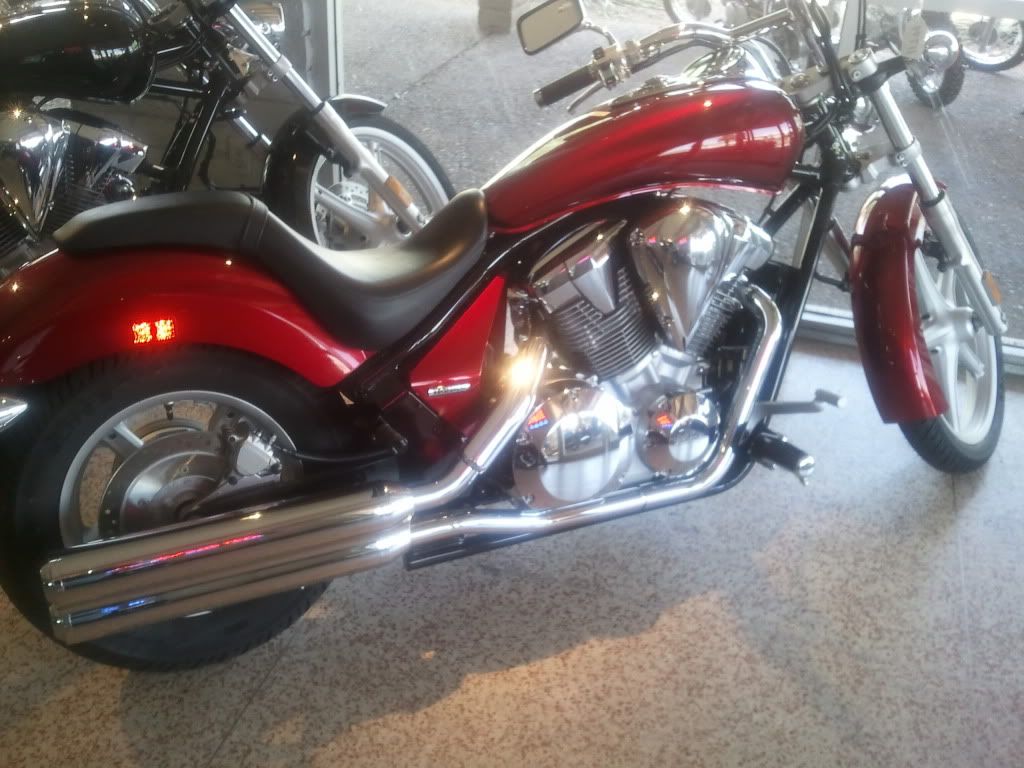 There were a few more of the pre-owned ones up at the front glass: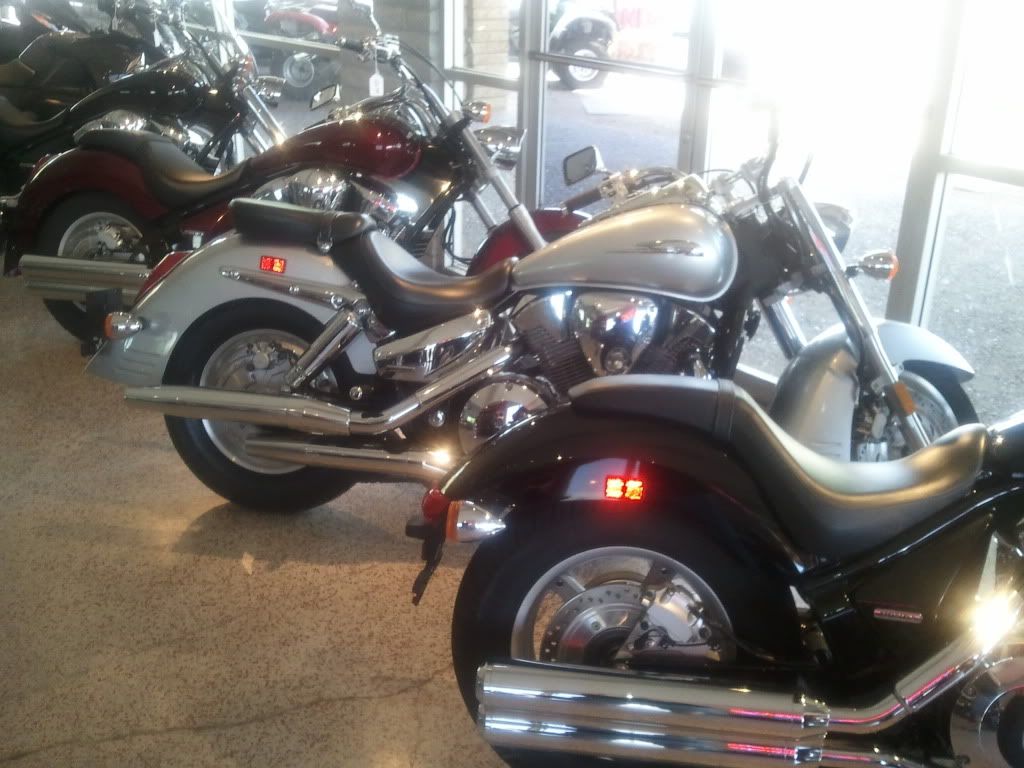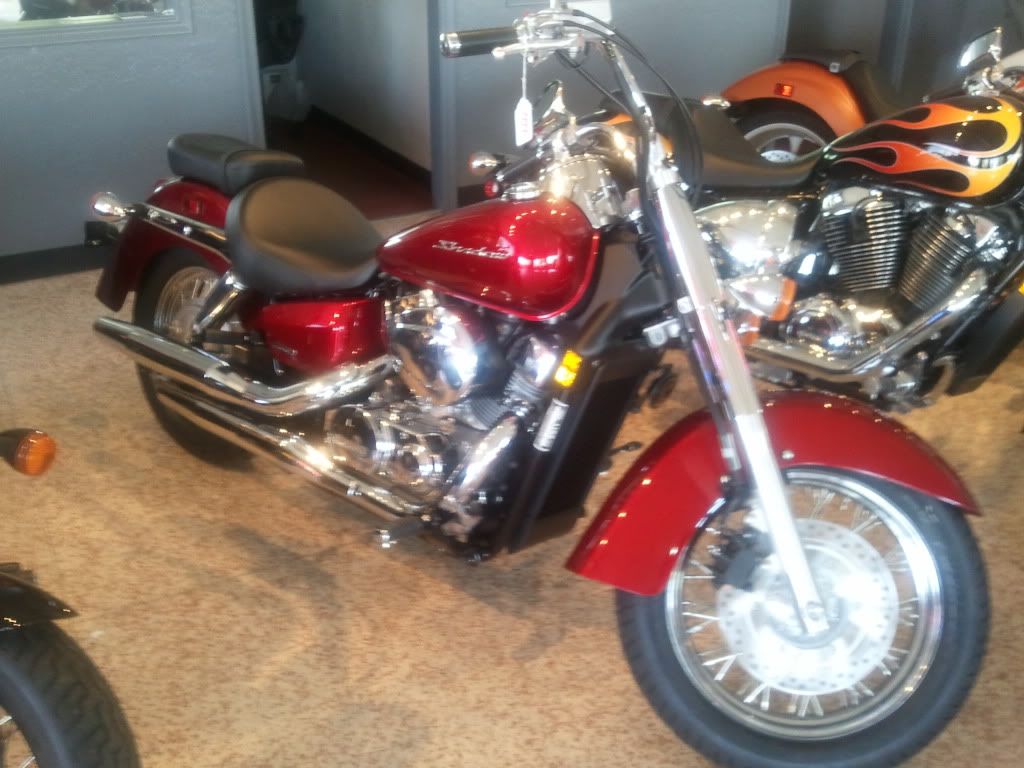 As I turned around a bit more to the left, my eye caught this pretty rendition. Max, the head sales honcho there, started hinting that I might be needing to take it out for a spin. Wonder what evil thoughts he had there? :badgrin: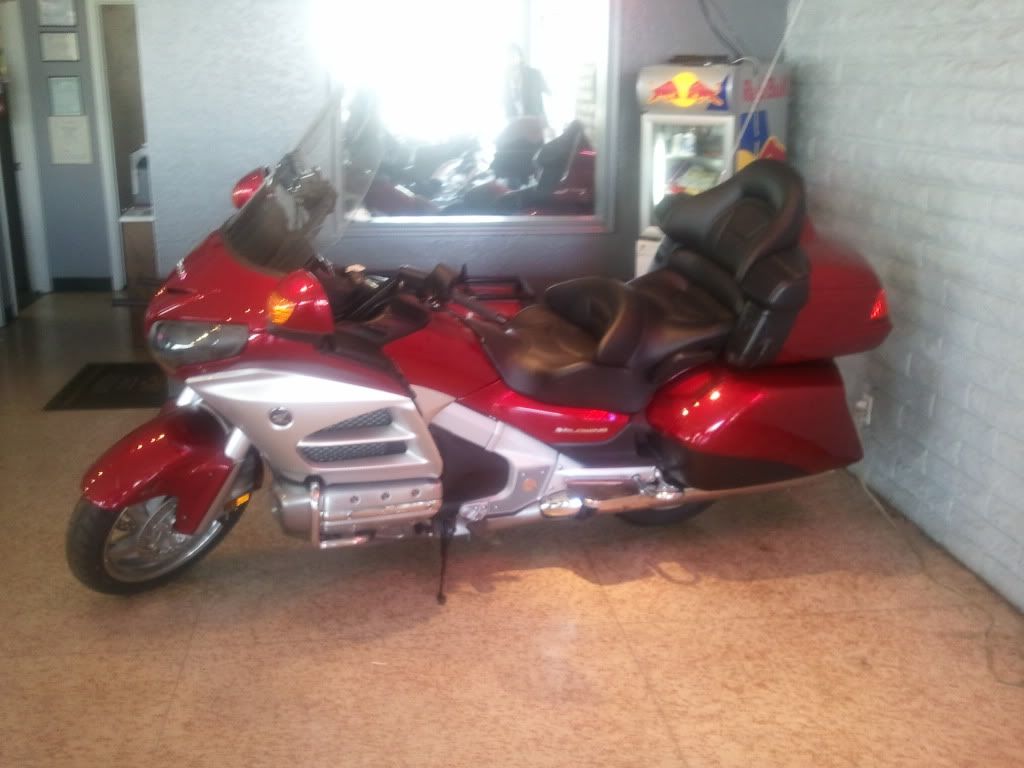 That purty red thang has a sister just waiting for my White Knight to invite her into the home garage. What do you think, would she be acceptable to nuzzle in with my other toys?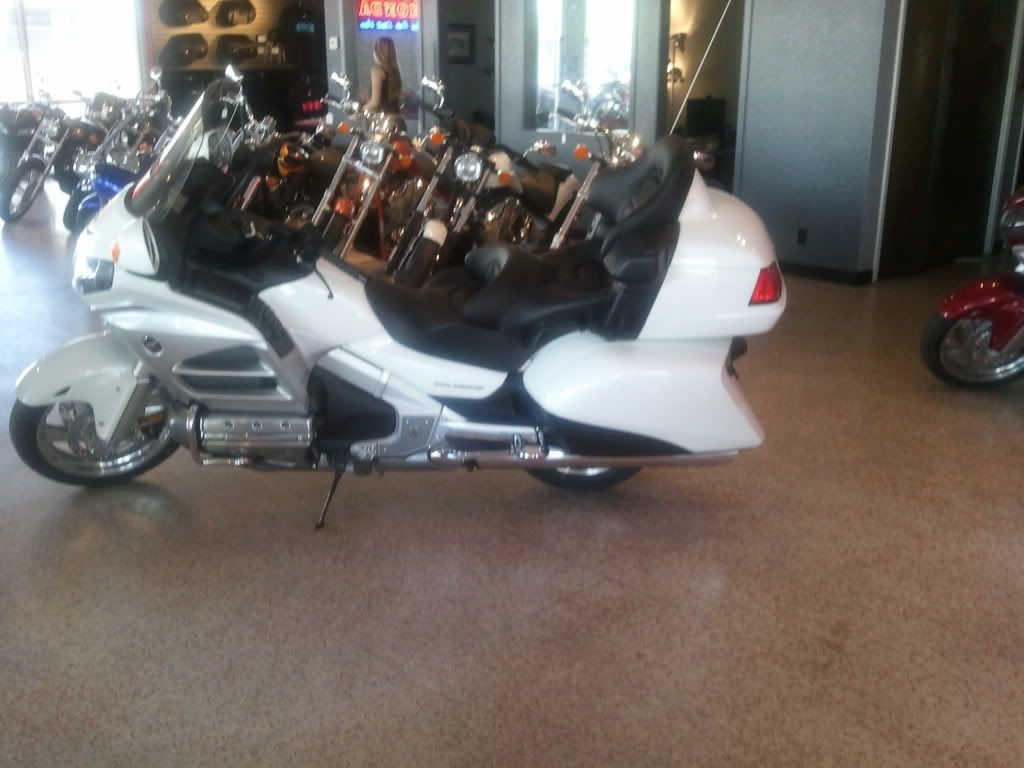 No trip around the block would be complete without taking a tour on this one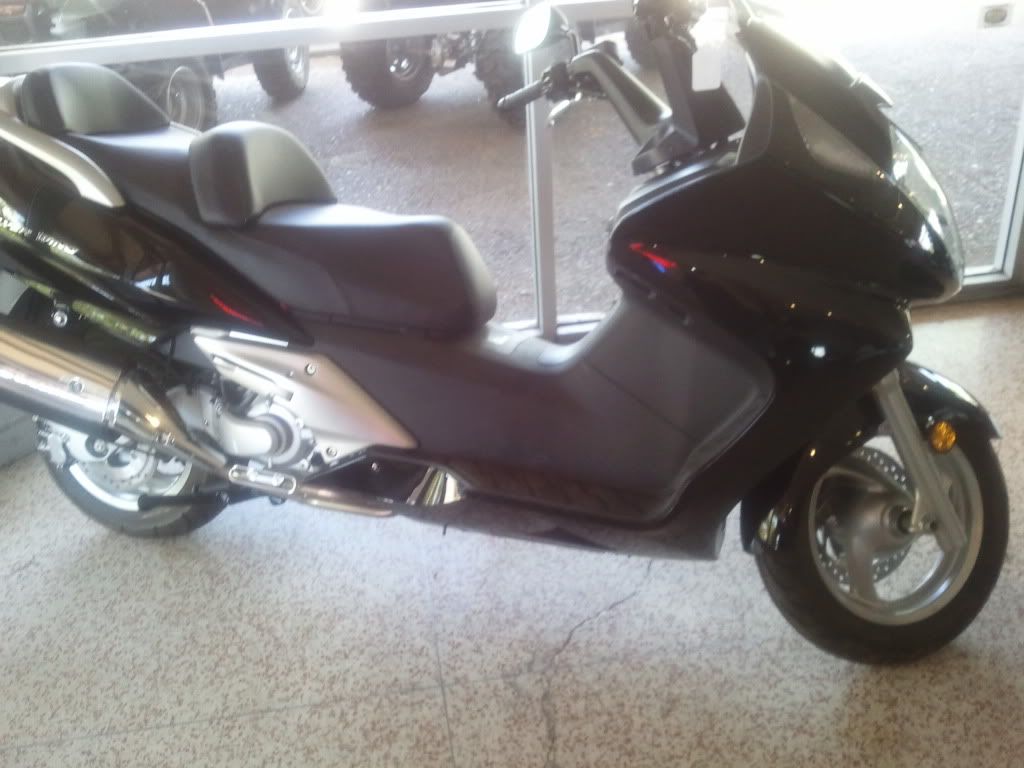 Sigh, time to gather up my private little parts bag and mosey on home. I've got a house to pay for first. :?
Then, oh my, I am going to have to tangle some more with Max. I am going to really make him squeal like a barn yard animal….. tee hee…..
Wonder how that white one would look next to the White Knight?
John