Discussion Starter
·
#1
·
imported post
A nice afternoon project is adding a Cigarette Lighter Socket to a GL1500. I put mine inside the left hand fairing pocket. I also added a hard-wired plug for my Garmin Nuvi GPS at the same time. Thought I'd share the process...
First get a good quality cig lighter. I got mine at a marine shop, though I believe Walmart carries them as well:
Next open the fuse box on the back left side of the Goldwing. Remove the two side panels to gain access. Crimp ring terminals on the end of some quality wire (again I used marine wire) and screw to the accessory terminal at the top of the fuse box. Note that the photo shows the wire exiting the fuse box at the top, but in reality, I had to rotate the two wires 90 degrees to exit from the side, and cut small slots in the sides of the fuse box cover for the wires to exit.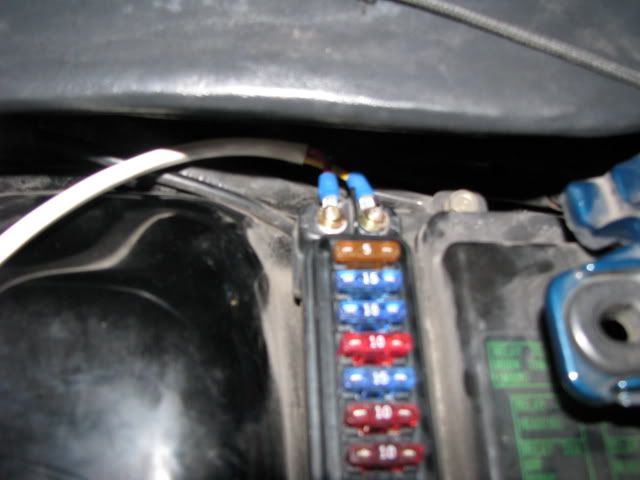 Next remove the Left side fairing pocket. There is plenty of room inside the fairing around the pocket. Run the wire from the fuse box to the fairing pocket area. Mount the cig lighter socket on the front face of the pocket. Cut a 1" hole in the plastic to do so.
Then, I fastened the hard-wired Nuvi adapter to the outside front of the pocket with two sided tape. Then I used a crimp tool to put both the Nuvi adapter wires and the wires to the fuse box into the cig lighter terminals that came with the cig lighter.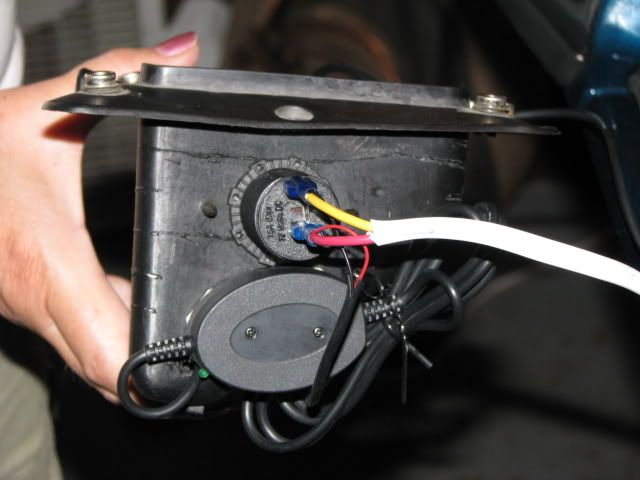 Then reassemble everything and voila! Cig lighter and Nuvi power!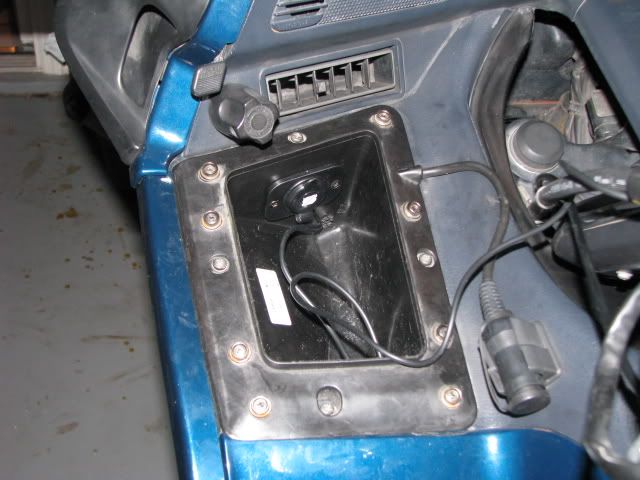 Fini! One word of warning. The fuse on the accessory terminals is 5a. The Nuvi requires perhaps a quarter amp, so no problem. But don't plug in any heavy power user to the cig lighter socket, or it'll blow the fuse. This cig lighter will be both fused and switched by the ignition switch.
Enjoy.