imported post
If you want to go with then oem combo antenna then here's the splitter you need.
http://www.sierra-mc.com/proddetail.asp?prod=SIE-CP-27F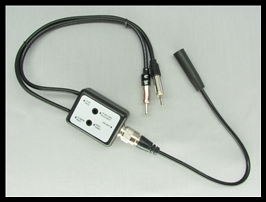 I'm actually running separate radio and a firestik 5 ft cb antenna with no splitter at all. Sierra Electronics also has the adapter cables needed for a swr meter to match the cable ends for the oem combo antenna and splitter.
BTY, the cable ends on these are commonly referred to as Motorola ends.