Discussion Starter
•
#1
•
we all loved Johnny Carson, on this particular night, the show had a well known classical pianist slated to play.
a few minutes before the show, she/he called in and apologized for not being able to come.
an accident involved a car door slamming on a hand.
So, Johnny, being what he is, a good showman, jokes about just bringing down someone from the audience to fill in.
David Tolley, dressed in flip flops, teeshirt, jeans with holes in them.....
raises his hand, and plays for the show.
he is good, very good.
==================================
On December 19, 1985, David Tolley was just another guy in the Tonight Show studio audience when Johnny Carson said, "Horatio Gutierrez (a classical pianist) couldn't come tonight because he accidentally shut his hand in a car door and didn't want to chance playing the Tonight Show. Can anybody here play the piano?"
David volunteered; he played "Memory" (from the Cats musical).
You just never know what life is going to bring your way.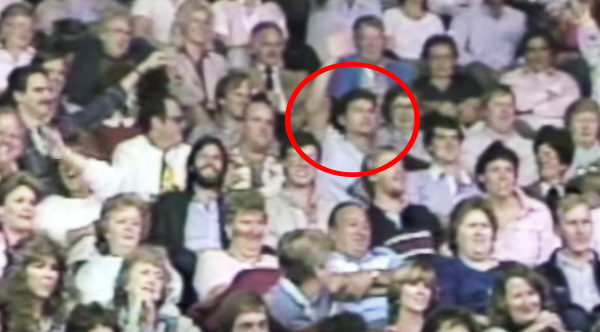 Johnny Carson's concert pianist for the Tonight Show couldn't make it into the studio, so he asks the audience if anyone plays piano. Awesomeness ensues...

www.sunnyskyz.com