Discussion Starter
•
#1
•
imported post
Once you start a mod like this you don't really ever finish. I am waiting on a radio but everything else is complete and functional.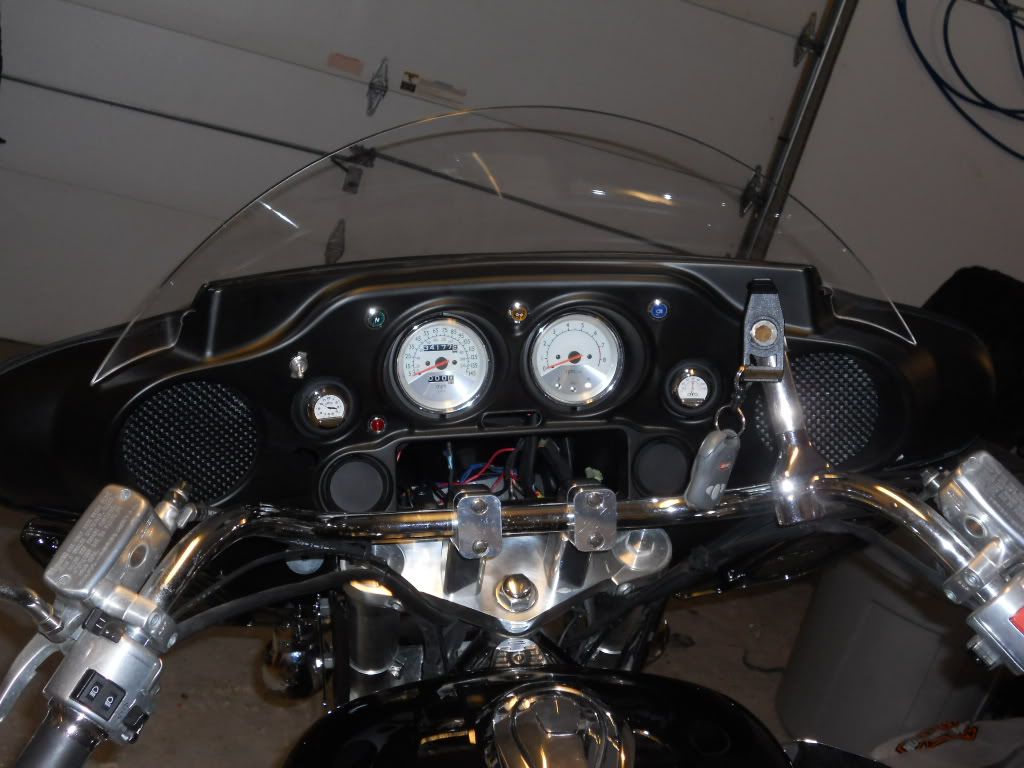 I used a clock and thermometer from clocks4bikes and they matched my guages perfectly. This is the second time I have used their products and they function and look great and the owners are simply wonderful to talk to.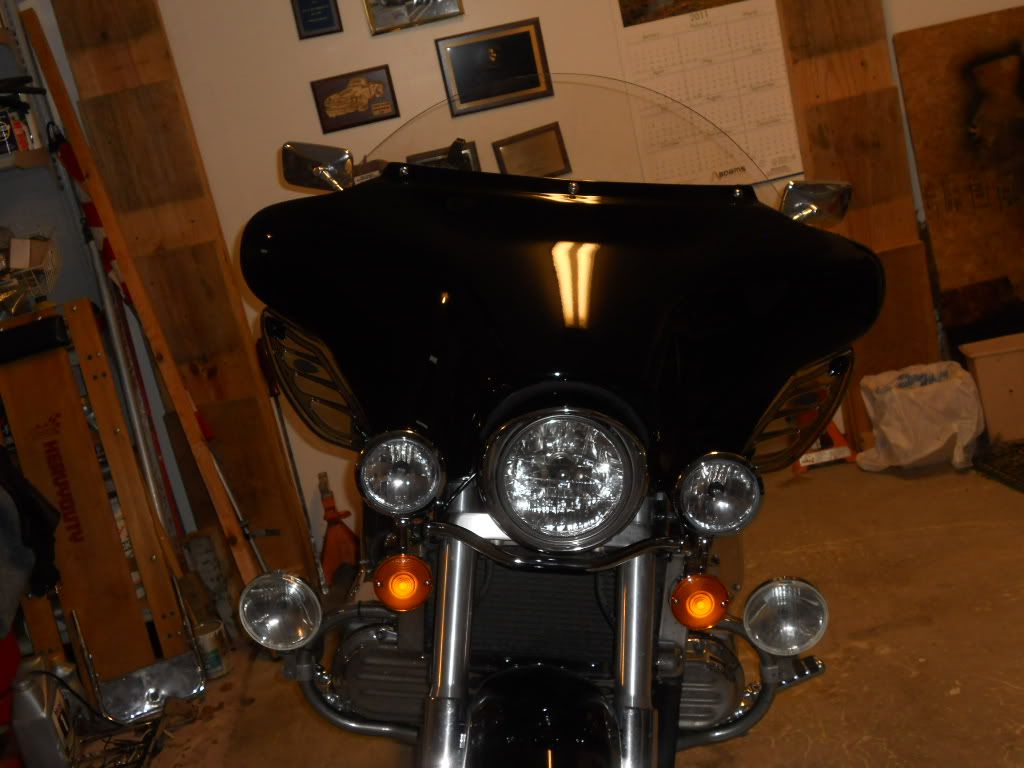 I think the front looks great now with the addition of the Harley light bar. I wired the switch for the light bar with an in-line red light, both mounted on the dash, so I could easily tell if I had left the switch on. I left the lower running lights on the bike for now. I want to see how good the Harley running lights work at night first. Of course, I used relays.
Here is a profile shot of the bike. I will roll the Fat Lady out a little later today and enjoy the ride!
Dubs