Discussion Starter
•
#1
•
imported post
Today I was out messing with my Goldwing GL1500 Aspencadein the garage. I noticed that if I lay my antenna down, I got better reception on the FM radio than when the antenna was in theup position. I tried crimping the connection with vice grips at the point where the antenna bends over thinking that maybe the connection was loose. I didn't notice any corrosion. Is there anything else I can do? I live right in the big city so there is no reason that I should have any reception problems. I have actually kicked around the idea of doing an aftermarket setup like this: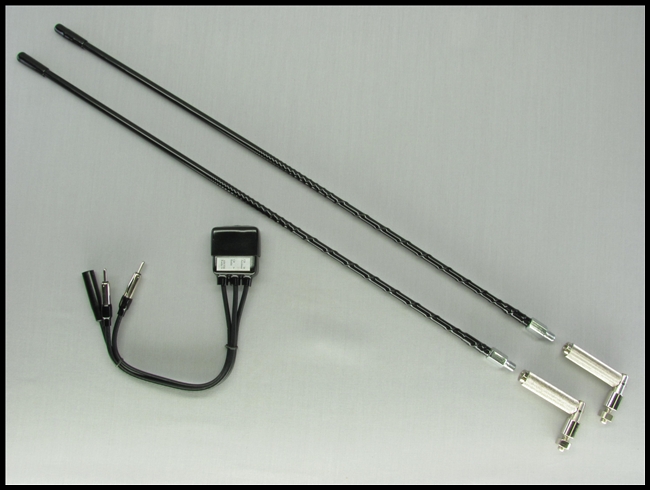 This available from
http://www.sierra-mc.com/proddetail.asp?prod=SIE%2DGL18%2F15ANT%2DDUAL3
It has gotten great reviews from what I have seen but ifI can save a few bucks, I would be happier. I have the factory CB also and the CB antenna seems to have been working fine. Any suggestions would be greatly appreciated.