Discussion Starter
•
#1
•
imported post
I'm in the process of finishing up my bike. The previous owner had it down to bare frame and i was stuck with the fun part. My problem is I'm having trouble wiring the front end. I've got a colored wiring diagram but some of my wires are not shown on it.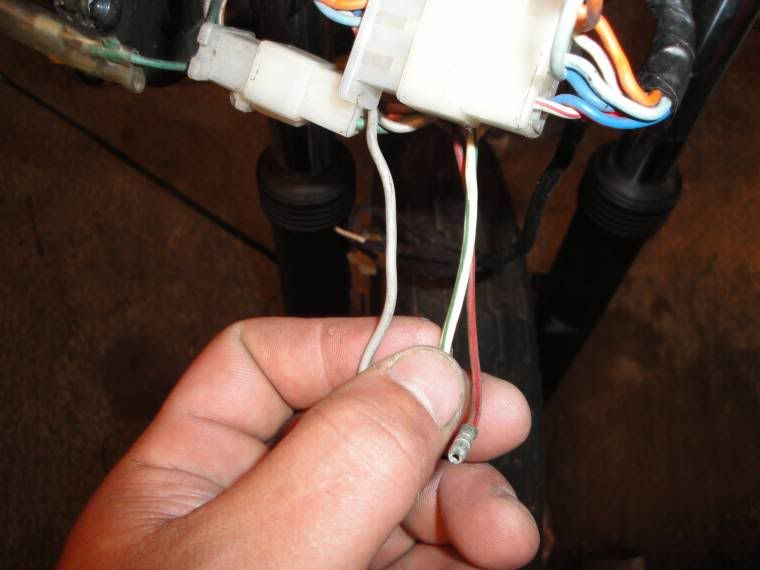 First picture shows a grey wire, white/green stripe and a brown/red stripe. No clue where these go..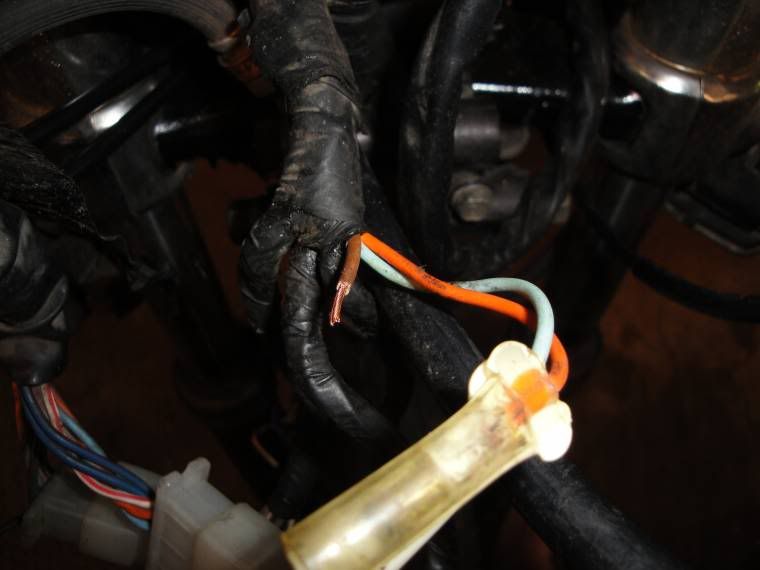 Second picture i believe the orange and the blue to be left and right turn signals but there is a brown wire behind them that i dont know where it belongs.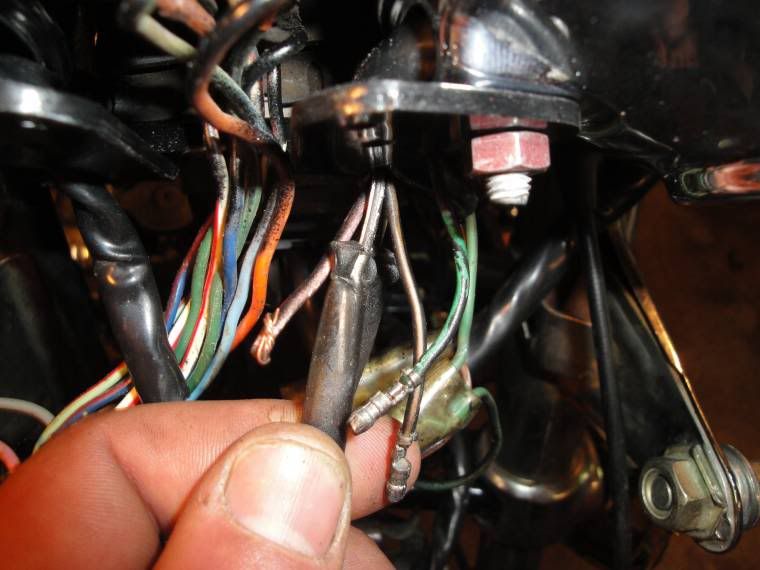 last are these two wires. One is white/black stripe and the other is black/brown stripe. Hopefully someone can point me in the right direction. Im not really good with wiring diagrams in the first place. Maybe one of you has pictures of these wires connected so i can see where to connect mine. Any help would be greatly appreciated. Thanks in advance
Heres a pic of where im at now. Still needs paint (obvoiusly)