Discussion Starter
·
#1
·
Ok, so I was hoping not to post this until it was done, more as a "how-to" than a help me... but I'm kinda stuck and it's better to ask than screw up at this stage. So let's get down to it.
When I got the bike, there was evidence that the PO may not have had the best relationship with gravity... all over the right side of the fairing
. The right pocket had been completely removed and the lid had just been run into the fairing with drywall screws. Since there was already a fair amount of cracking, that just made the situation worse. When I installed my heated grips, I took the lid off and cut the lip down around the hole. When I pulled the lid I realized it was the only thing holding together that part of the fairing. As a temporary fix, I made a metal "filler plate" to cover the hole and hold what was left of the fairing together. I'm finally digging in to try and fix what I can of the fairing.
So first, a preview of what I'm starting with...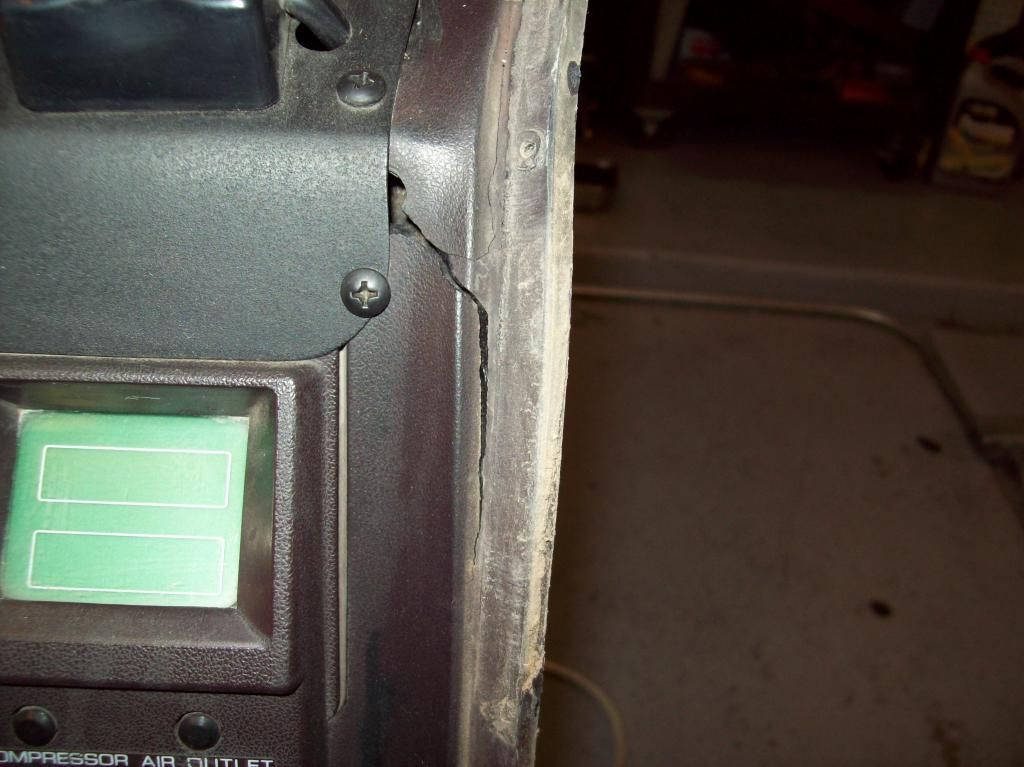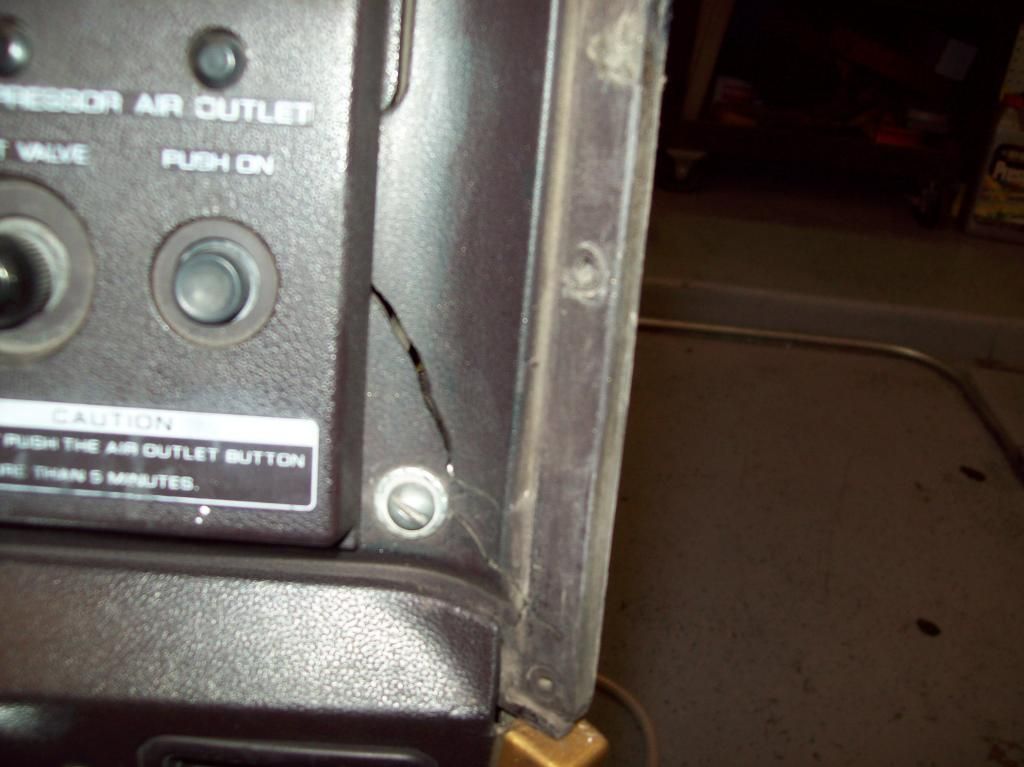 I started by cleaning the worst of the cracks with a dremel, leaving everything assembled just in case the accessories was the only thing holding it together...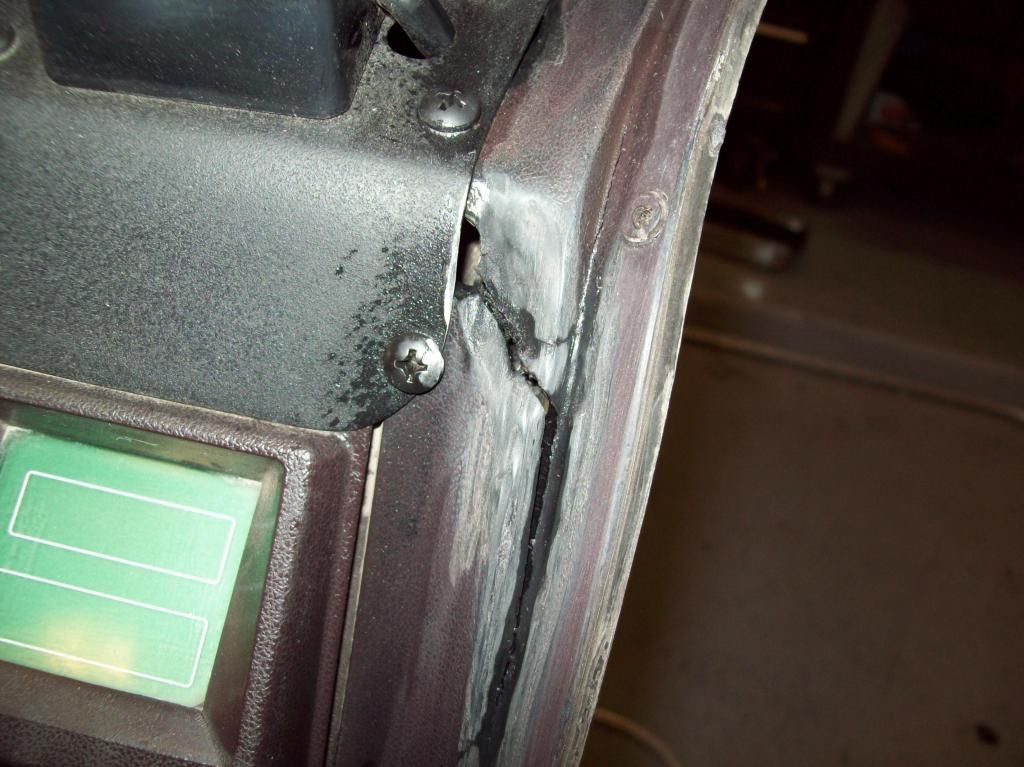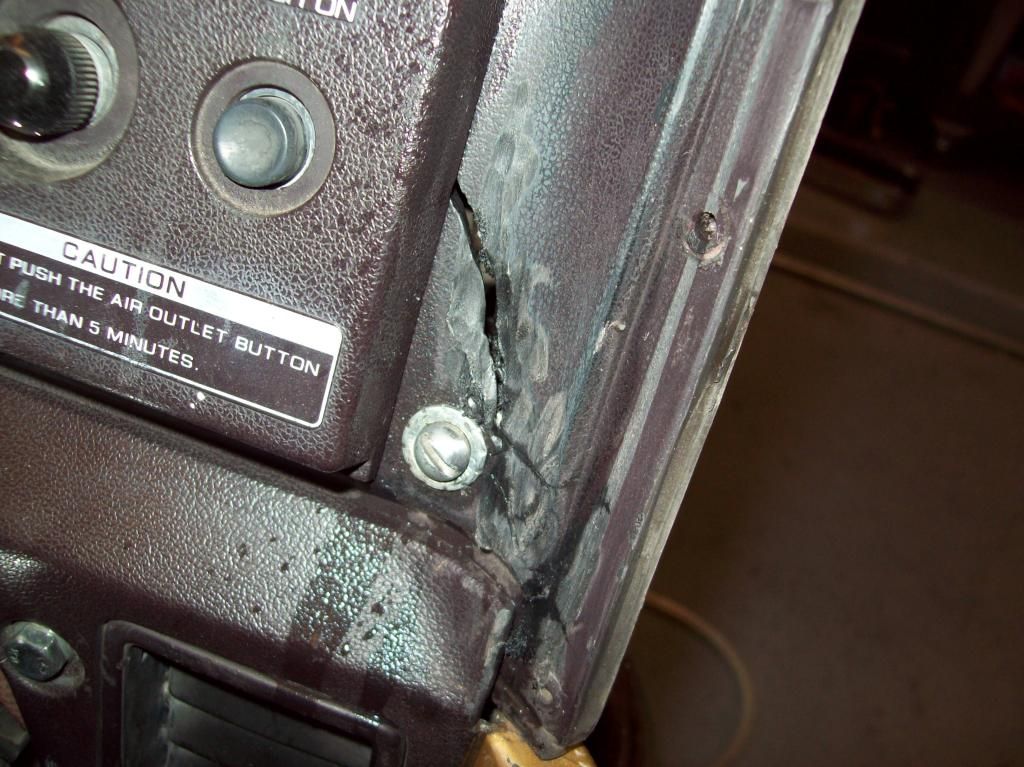 While working, I found another smaller crack, decided to go ahead and deal with it now...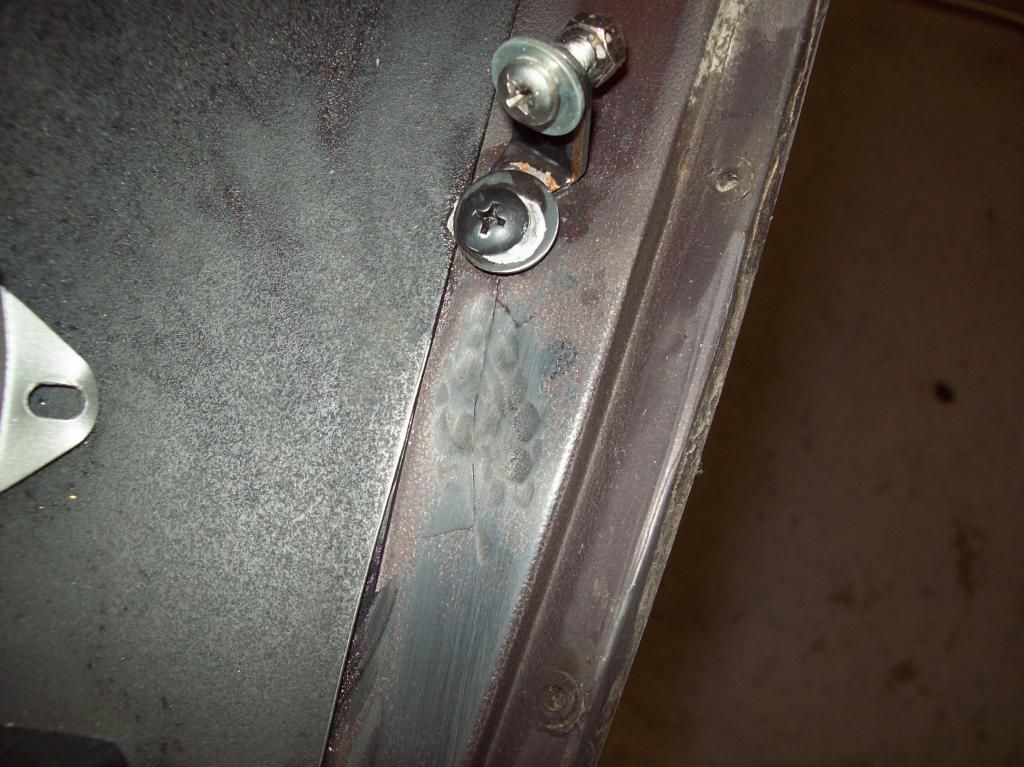 After a few thin coats of ABS cement over the cleaned up areas (which I cleaned more after taking those pics... just in case
), I went ahead and removed my patch panel and the compressor screen... that's when I started finding the real damage :sadguy:...