Discussion Starter
·
#1
·
imported post
Are your electrons all twisted up in a wad?... Feel like your bike is haunted? Well, it might be due to a bad Common Ground.
Symptoms
:
-Engine dies when put in gear, or occasionally when running. (Runs ok in neutral)
-Occasional glowing indicator lamps (One or both turn signals)
-Weak horn
-Buzzing relay#3, when engine dies
-Loss of brake lights
I discovered a well-buried cheezy common ground connector on both sides of the bike... one of which was melted, causing intermittant loss of ground to 13 different ground connections. The overheating was caused by a single pin, which probably was either loose or corroded.
The Fix
: Remove the red-connector, replacing with two separate solder/crimp-connectors. I did this on the other side too, as a preventative measure.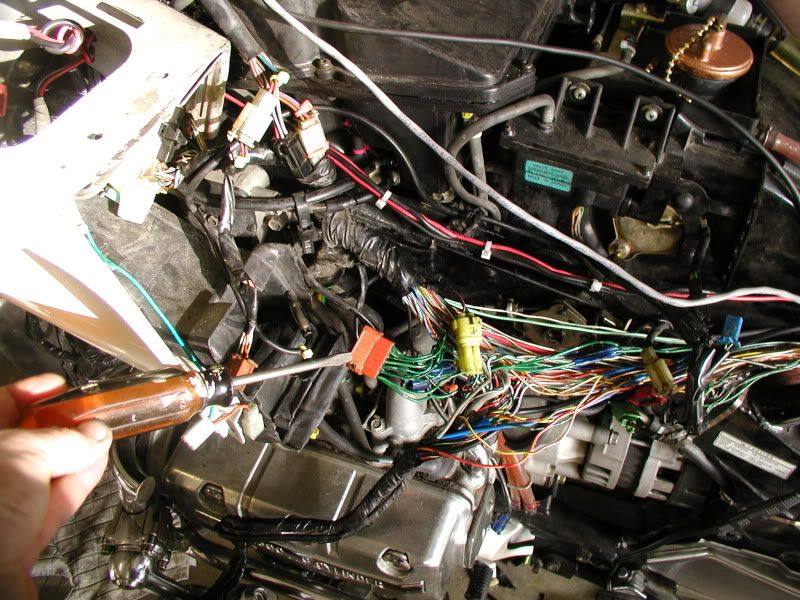 Common Ground Connector, left side. Was completely hidden beneath electrical tape to the wire harness.
Heat Damage to common ground... felt warm to the touch, with engine running.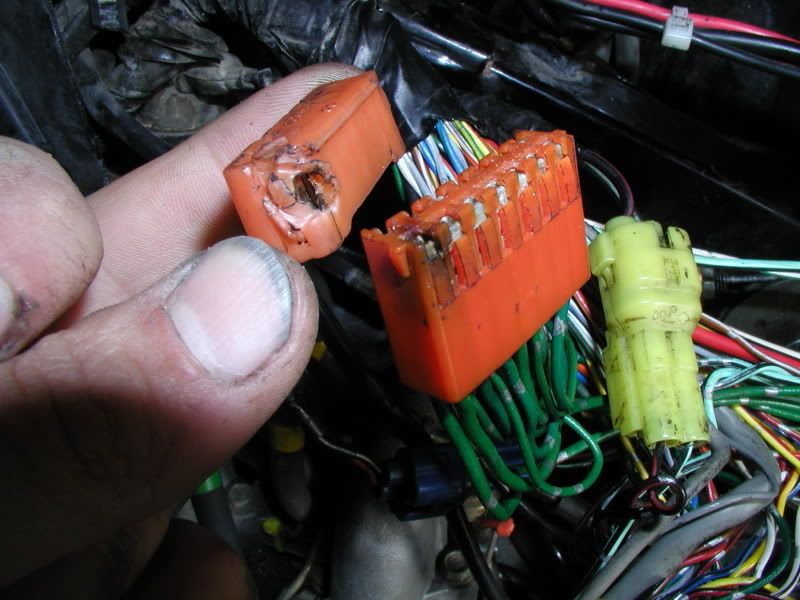 Cap removed, revealing that one of the pins overheated.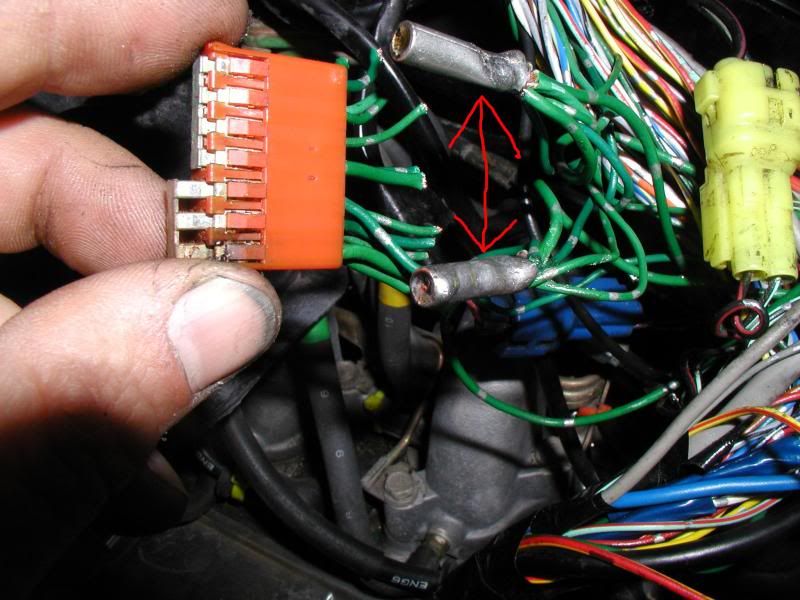 Removed Connector, replaced by two separate solder/crimp-connectors.
Prior to dis-assembly: Right side shown; left identical