Discussion Starter
•
#1
•
imported post
Problem: The pins commonly break off the side panels, causing loss of the panel.
Solution: Lower your standards, and be a hack for a change!... Use common drywall screws (trimmed short),, inserted into the stock rubber grommets. Then drill a hole through the body panel, and install the screw that came with it.
Note: If you ever win the lottery and can afford to buy a new side panel, simply remove the drywall inserts, and you're back to stock configuration.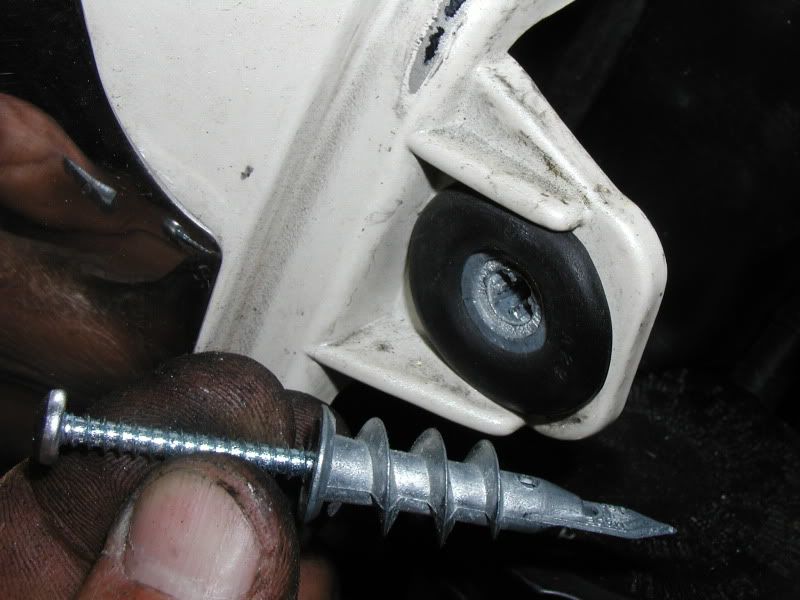 Show prior to removal of spade-tip
Before and After, trimming of spade-tip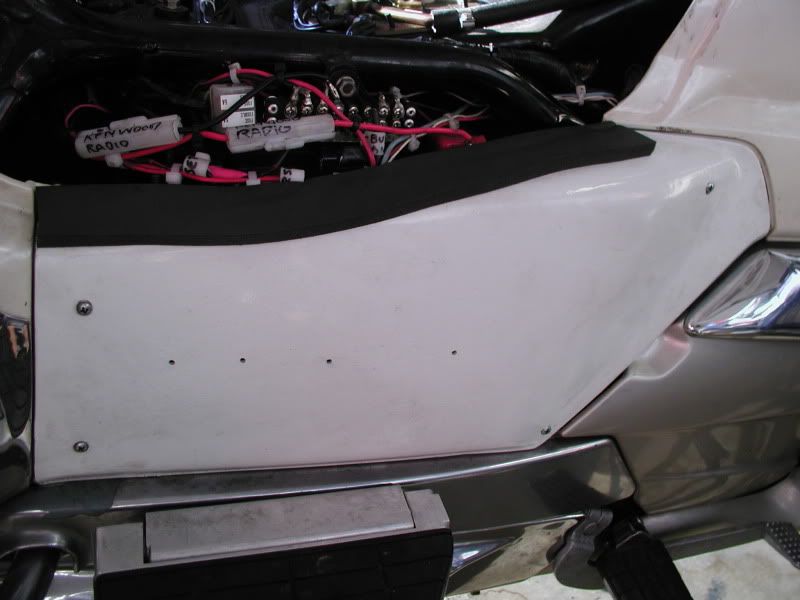 3x Drywall mount; (Upper right screw is different method; goes into drilled/tapped hole, into stock Honda metal mounting stud)