Discussion Starter
·
#1
·
imported post
GL1500 Reverse Problem - could be move few inches only on each time press the start/reverse button.
Every thing look normal, today I clean the start/reverse button box but no use.
Then I check the 65A fuse under the seat, it look ok no burn.
And I adjust again the right side where the reverse bar turning point, it's fit.
Final I open the left side covers, check the switch beside the reverse bar(by the right), spray some cleaner inside to clean only(coz switch look can't open), after, it's sound OK but not help for the few inches move only case.

The only method to move is turn the reverse bar ~3/4 until almost touch the switch beside(but not yet touch) then press the start/reverse button, the bike will reverse normally, so strange?? I think that is some electric equipment problem, not mechanical problem. Do any body know which part got problems?

Pictures attach: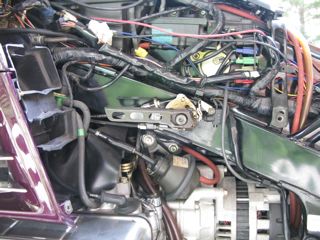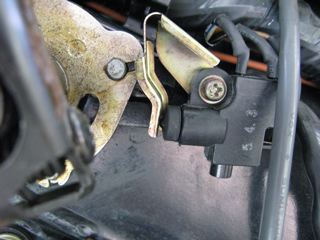 Total press the button, bike just could move few inch & stop;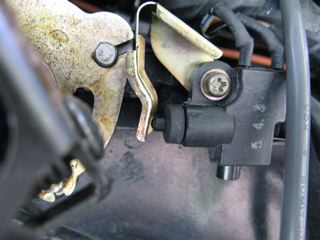 This position(~3/4), the bike could move normally non stop;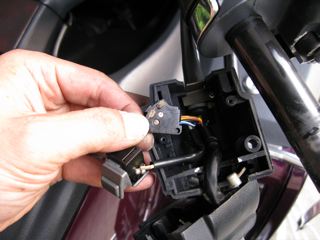 Cleaned;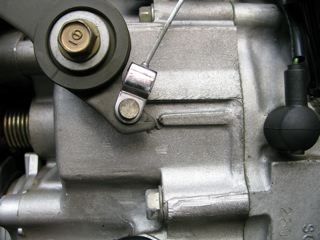 Adjust to fit;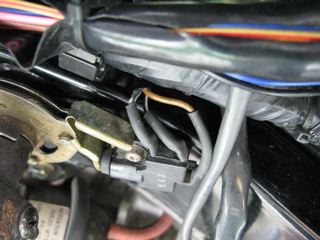 I think reason come from this three wires: White/blue line ; Black/white line ; Brown, but where they connect to??
*Thanks Dave Bohrer told me that :
White/blue wire goes to the Reverse Diode Assembly;
Black/white wire goes to the Neutral Indicator Light Bulb on the dash;
Brown/white wire provide voltage from the 5 amp Start/Reverse fuse.