After you get the projectors aligned, put the lenses back on the headlights and stick them in a 200° oven for 8 minutes. When you take them out ,squeeze them tight against your chest to get the seal back together. make sure all the clips lock back. I didn't have to replace my sealant ,but some folks have.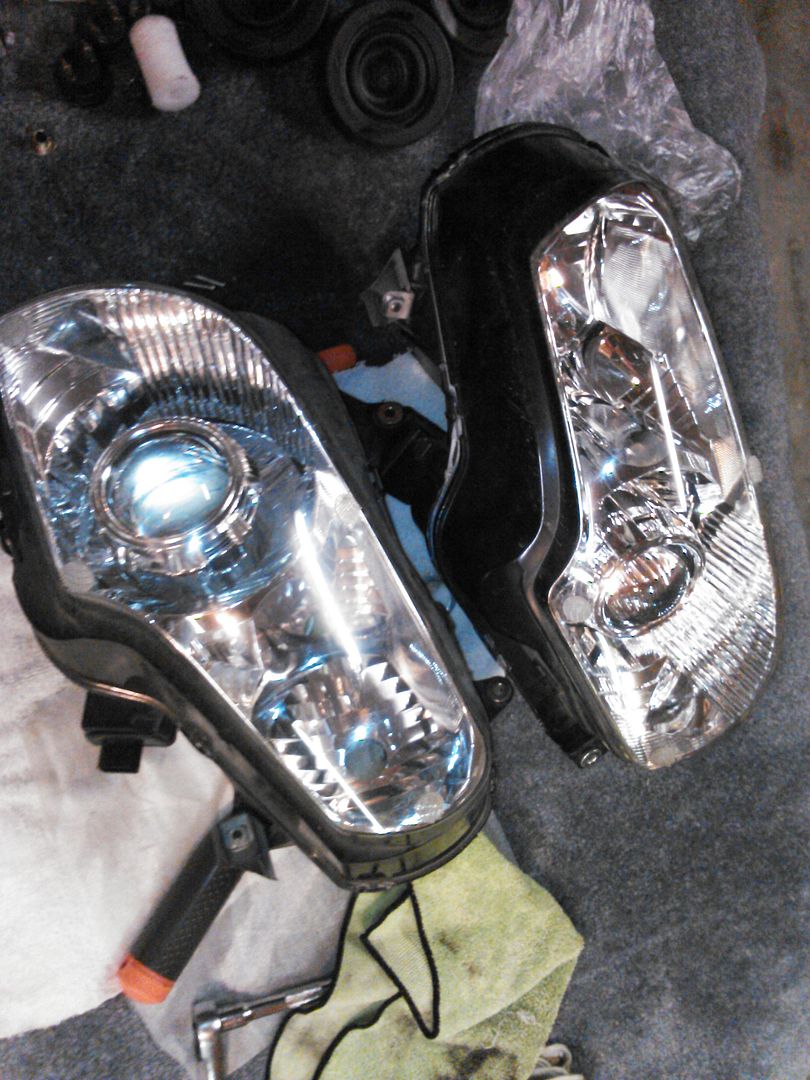 I mounted my ballasts with plumbers tape. I didn't want to rely on just the double sided tape to hold them.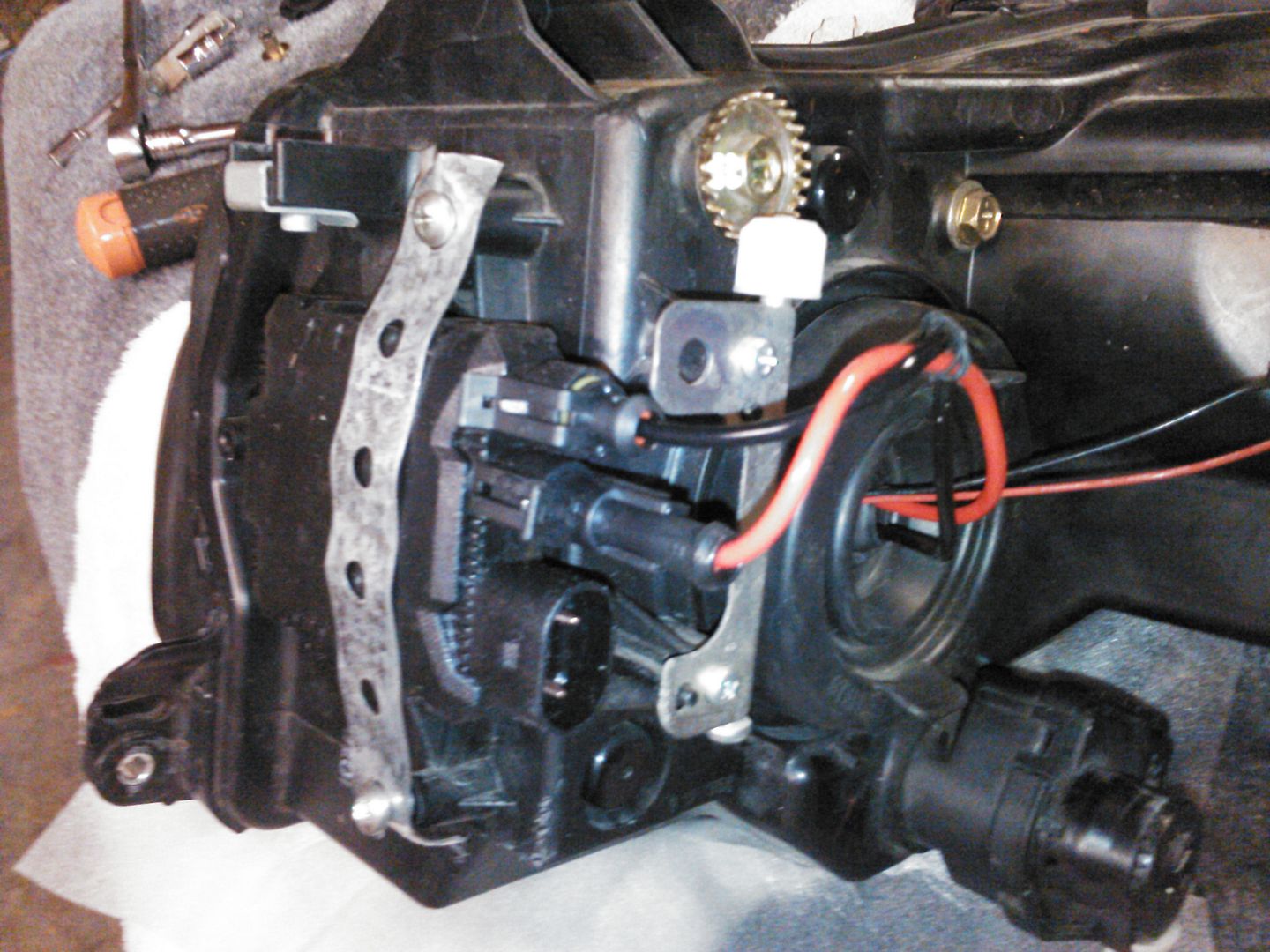 install the highbeam splitters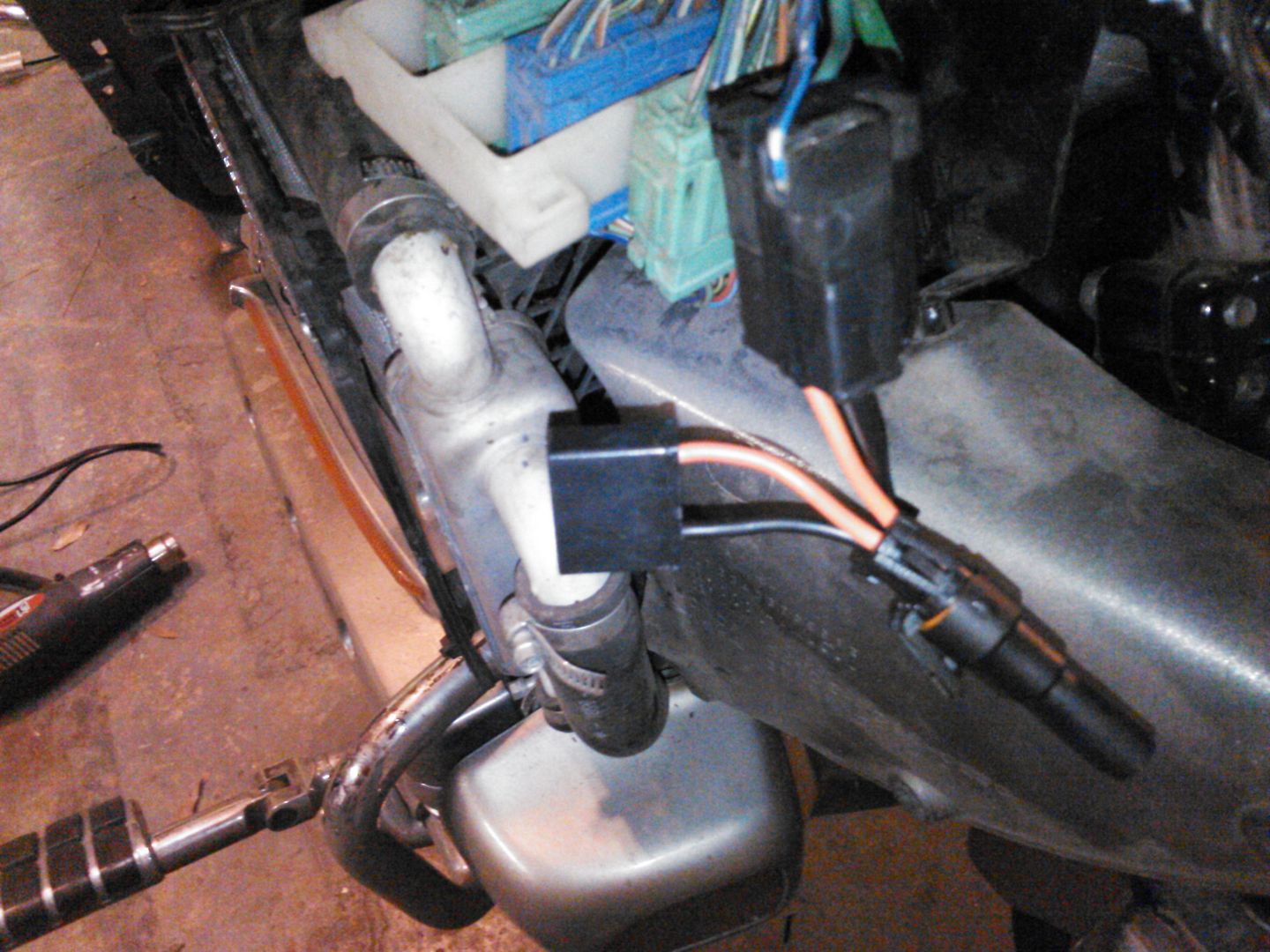 and route your relay harness.
Reassemble everything and reinstall the fairing.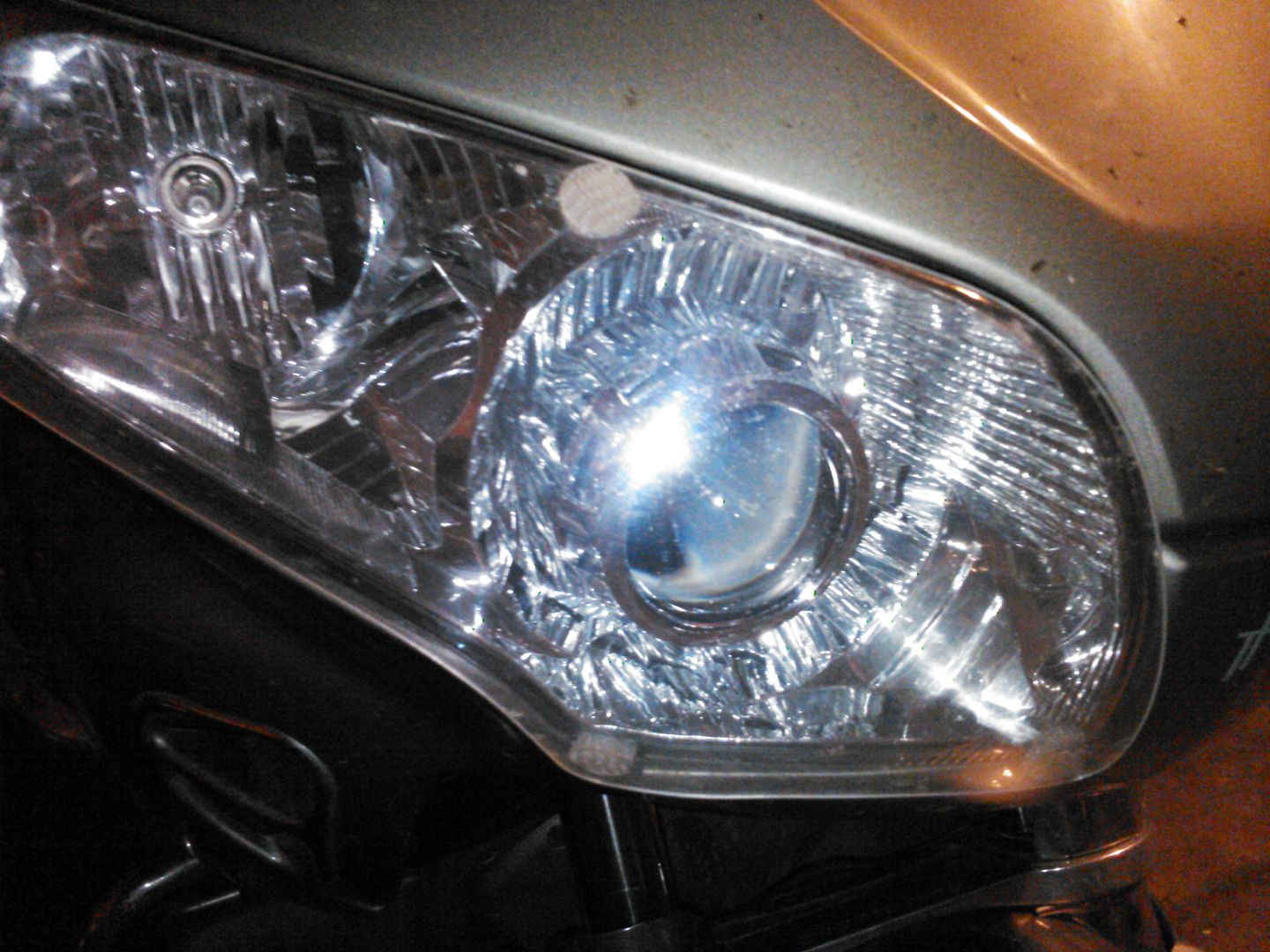 once you get everything done, readjust the headlights.
from a previous thread, here's a comparison.
LED lights.
And the HID's
All together ,this took me about 6 hours total...