Discussion Starter
·
#1
·
imported post
The PO mounted an unusual ground plate for his CB. Unfortunately it pushed the right rear of the trunk out of square and cracked the edge of the top of the trunk.
I have an idea of how to go about fixing it, but am looking for second/third opinions.
See the picture.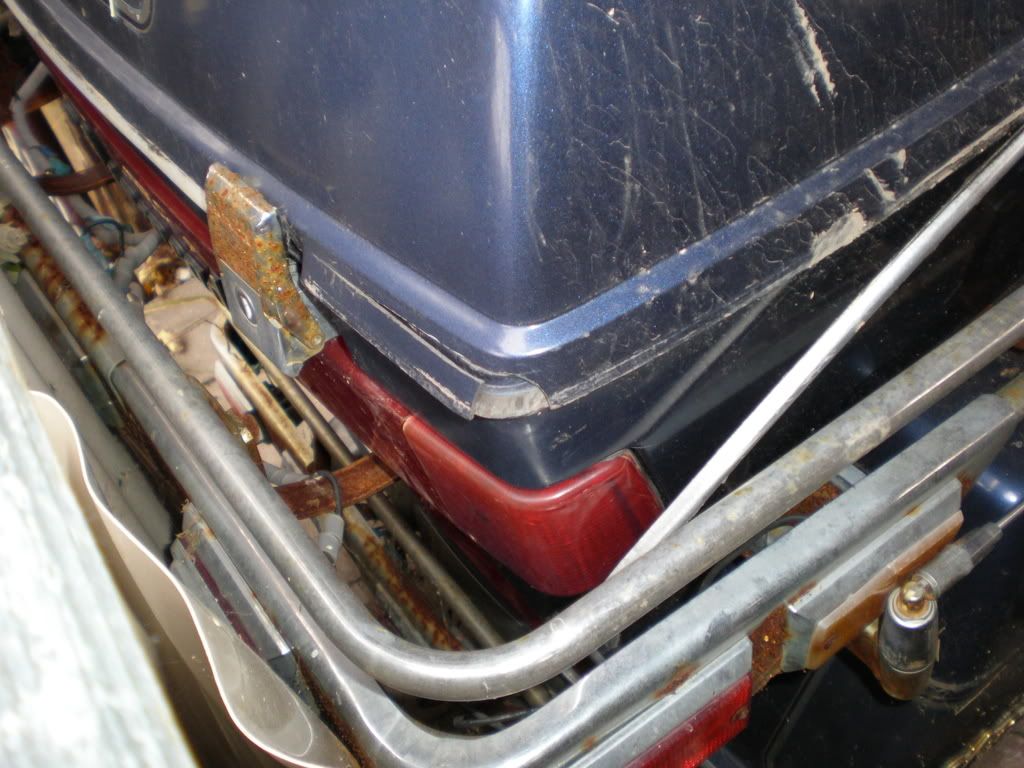 The cracked piece did not make the commute back to the safe haven that it is being restored in so now I must patch the entire corner.
From what I have read fiberglassing to plastic especially where it will be so thin is a bad idea.
So I came up with a bright idea to fix it. I will make a form from the other corner of the trunk with rigid styrophoam and reverse it to reform this side. My plan is to cover the styrofoam with painters tape (aka: release agent/protect the mold), and apply several coats of plastic epoxy to it to build it up.
Once cured my plan is to sand off excess and reshape the corner, leaving nothing but shaped epoxy.
Question?
Will it or will it not work?
Has anyone tried?
Do we have an autobody guru that can give hints?
Thanks in advance.
Lucky