Discussion Starter
·
#1
·
Hello guys.
Came across your forum and found a PLETHORA of knowledge and information here. Hoping I can pick some brains in the months to come.
Please take a minute to read about my project. I own a 1969 Subaru 360 microcar. The subie came from the factory with a 2 cylinder 2 stroke. Needless to say, it was a gutless turd.
I do not like gutless turds.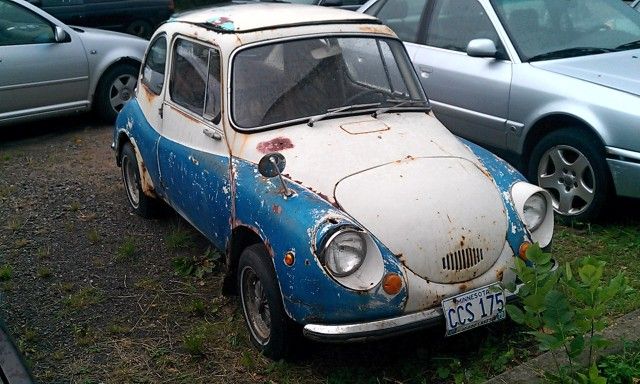 So here I am left with a bit of a quandry...where can I find a motor that has PLENTY of power to push this little car around with two adults in it that will fit, will have decent gearing and be cost effective?
In comes the idea of the GL1200.
The HP is about 4-5 times more than the stock motor.
The transmission is proven to handle a heavy bike plus 2 up riding and cargo.
They are reliable.
They are cost effective.
Seems like a perfect donor to me.
Now I come to the next hurdle.... will it fit?
The car is rear engined originally not unlike the VW Beetles.
I will be setting it up more mid engine for this project, thus I need some dimensions.
I need to know the width of the 1200 at the widest points and the length from front to back at the longest points.
As such...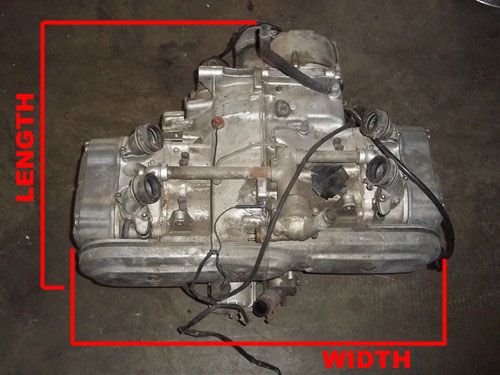 I will be coupling this to a BMW LSD 2.79 rear differential in a Mazda Miata rear subframe and the whole lot has to fit in the car. Sandwiched into the mix will be the starter gear from a Harley clutch I have laying around with a Harley starter mounted to run the gear backwards. Motor trans in neutral, run harley starter and bam... instand reverse. I think it's a silly project, but it would be kinda cool... :ROFL:
If anyone has a 1200 engine around that could grab these dimensions for me that would be awesome.
Thanks, and be safe.