·
Still a winger at heart.
Discussion Starter
·
#1
·
Moby has a set of lights similar to these...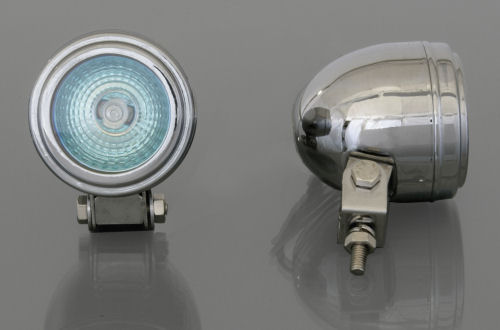 50 watts per, times two lights. 100 watts.
Superbrightleds
has led direct plugin replacements that pull only 5 watts each, savin 90 watts.
Rated at 390 lumens each, and a choice of colors and spread patterns, its a fair deal at $40 for both. I cannot say for sure, but my guess is they will be comparable in output. How usable the light is by the Dick on the bike remains to be seen. But they will indeed be good for BEING SEEN.
I also am replacing the h4's in the cornering lights with high output leds, so that will put close to 200 watts back into my system.
soon, I will convert many of the incandescants to leds and save even more. The two I mention above will have set me back only $50. Not bad bang for the buck.