Discussion Starter
•
#1
•
imported post
Well got tired of dragging the old junky exhaust on every slight turn. So here we go.
Old exhaust, hung way to low, not welded flopping every where.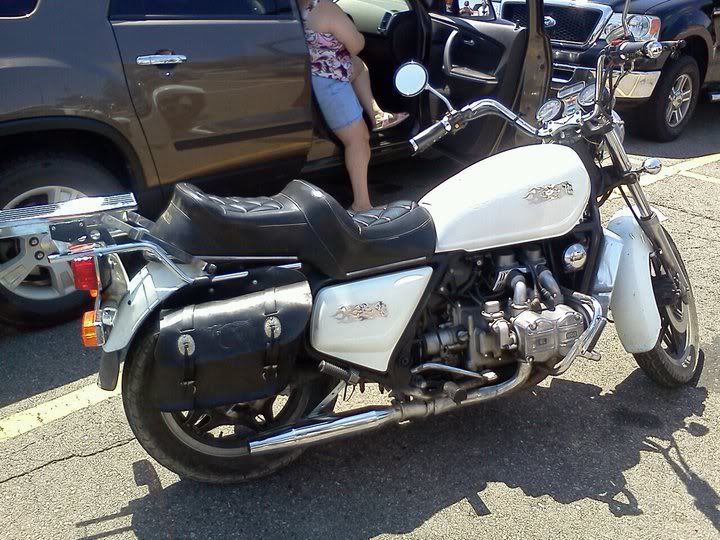 What the "adapter" looked like after I took it off.
So I grabbed the stock mufflers off my dads sportster and drilled the baffles out, then went up to the local muffler man and had them do two 1 3/4" pipes flared to 2" on one end and a 10 degree bend to bring the mufflers up away from the ground, welded the pipe to the header and clamped on the mufflers. I like the way it looks and surprisingly it's not that loud unless your WOT.
I painted the pipe and header black but don't have a pic yet will get soon.