Discussion Starter
·
#1
·
Hello! I'm Larry and I've just acquired two GL1100's. Neither is running at this time, but I intend to try to use the two to make one that works.
The first is a 1980 model. This is the only one for which there is a title. This one had weeds growing through it before I rescued it.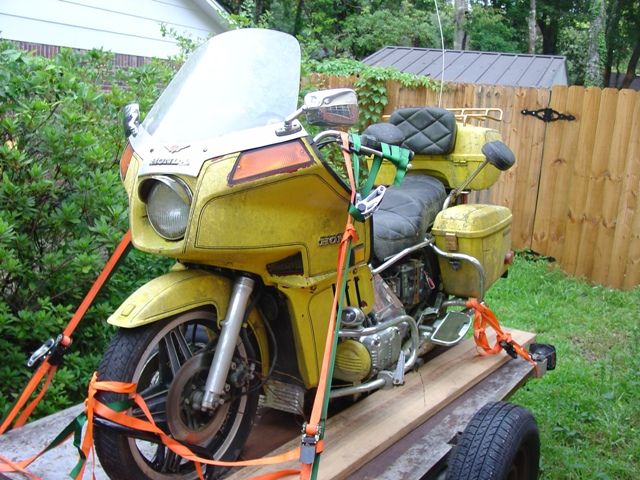 The second is a 1983 model. It looks much nicer. The engine on it seems to have seized up.
Any words of wisdom anyone has to help me in this matter would be much appreciated--particularly with regard to what parts may not be compatible between the two bikes. I've rebuilt several bikes--mostly 80's model straight-fours--but this is my first attempt at a Goldwing. Initially, I've found it to be very time consuming merely to remove the plastics in order to get to the stuff on which you are trying to work.