Discussion Starter
•
#1
•
imported post
The 175R70/16 Austone Tire went on as easy as the Dunlop E3 I installed last year. At their widest spots both tires were 7 inches wide. I serviced the splines with fresh moly paste, installed new double roller bearings in the rear wheel along with new seals and installed the wheel and tire. It slid past the differential with no problems and the rest of the install was just as easy.
The car tire is almost an inch taller thant the E3. The E3 is worn down to the wear bars on the top as well as the sides so the car tire looks very tall beside the worn E3.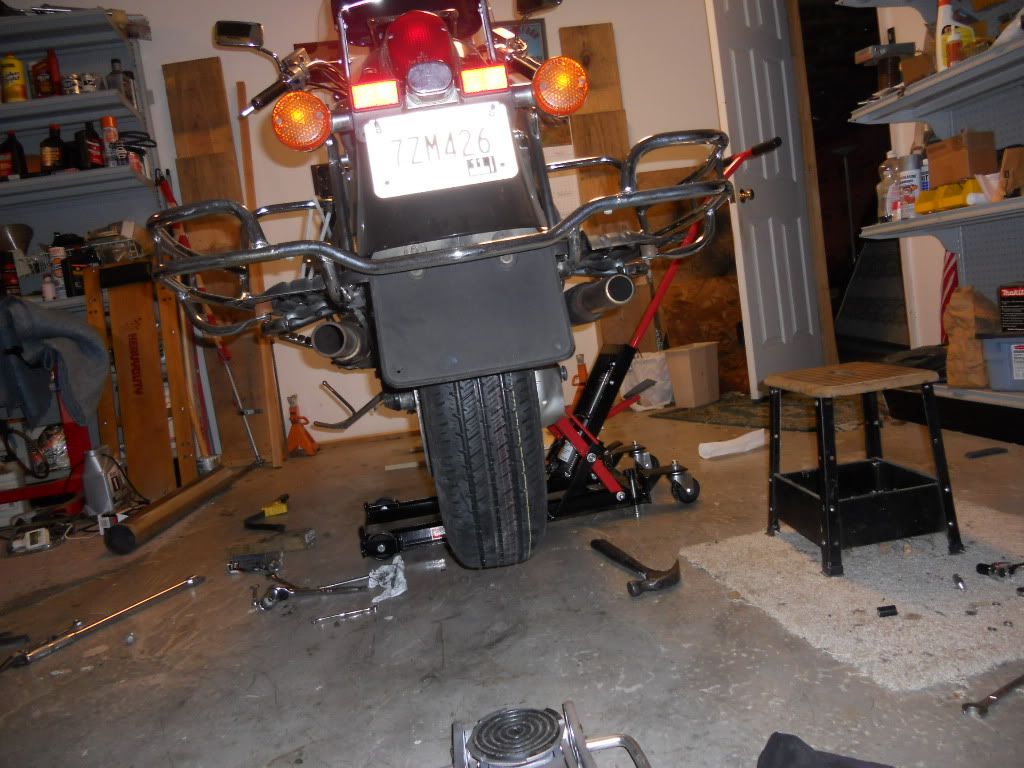 Here is the car tire installed. Plenty of room between the swing arms and plenty of room in the fender.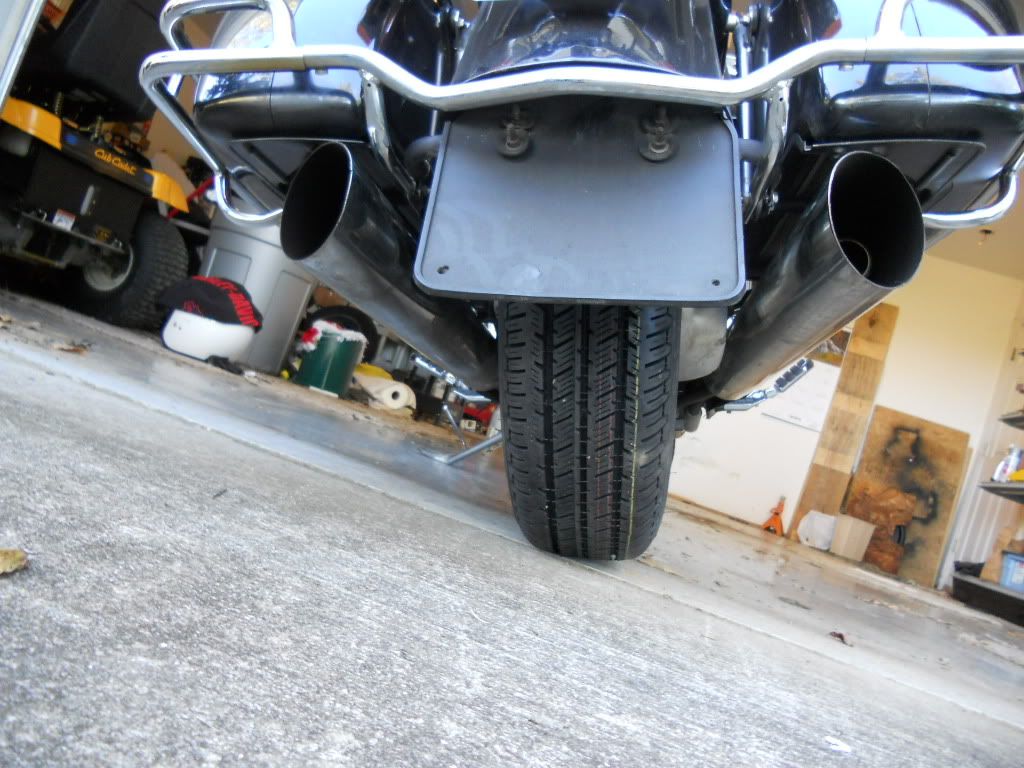 Another picture of the tire installed. I had 40 pounds of air in the tire and lowered the pressure to 36 pounds.
I rode the bike around town and was surprised at how effortless it was to press into the turns and hold the press through them. The tire will hold you on a straighter line and I like that because I find it easier to hit the apex of the turns by pressing a little later. It straightens just as effortlessly coming out of the turns. The ride was smooth and, all-in-all, I think I am going to enjoy putting a lot of miles on this tire!
I will put a couple hundred miles on it tomorrow and I believe it will even get better!
Dubs