Discussion Starter
•
#1
•
imported post
Two Fridays ago 21 riders from Maryland, Kentucky, Ohio, PA, South Carolina, GA, Indiania, Bama, and Tenn. met in Fairview, TN. for a ride to The Land Between the Lakes. Nine of us left the Knoxville area around 9:30 with the temps around 29 degrees. We took highway 70 which parallels I-40 West across the Cumberland Plateau. Our first stop was Ozone Falls.
This is Eri
c from Maryland, SmokinJoe and me at the falls.
This is the steam that carved this beautiful area.
Winding our way across the Plateau for our next stop outside Crossville and the Treehouse.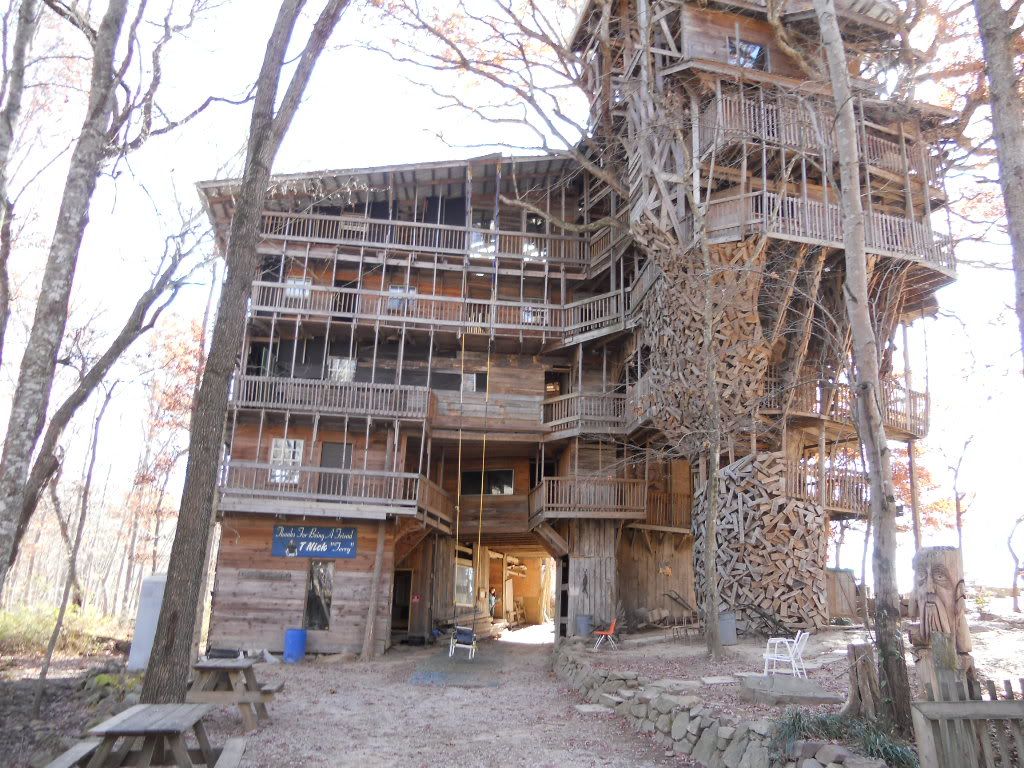 The Treehouse is 5 stories with a crows nest at the top.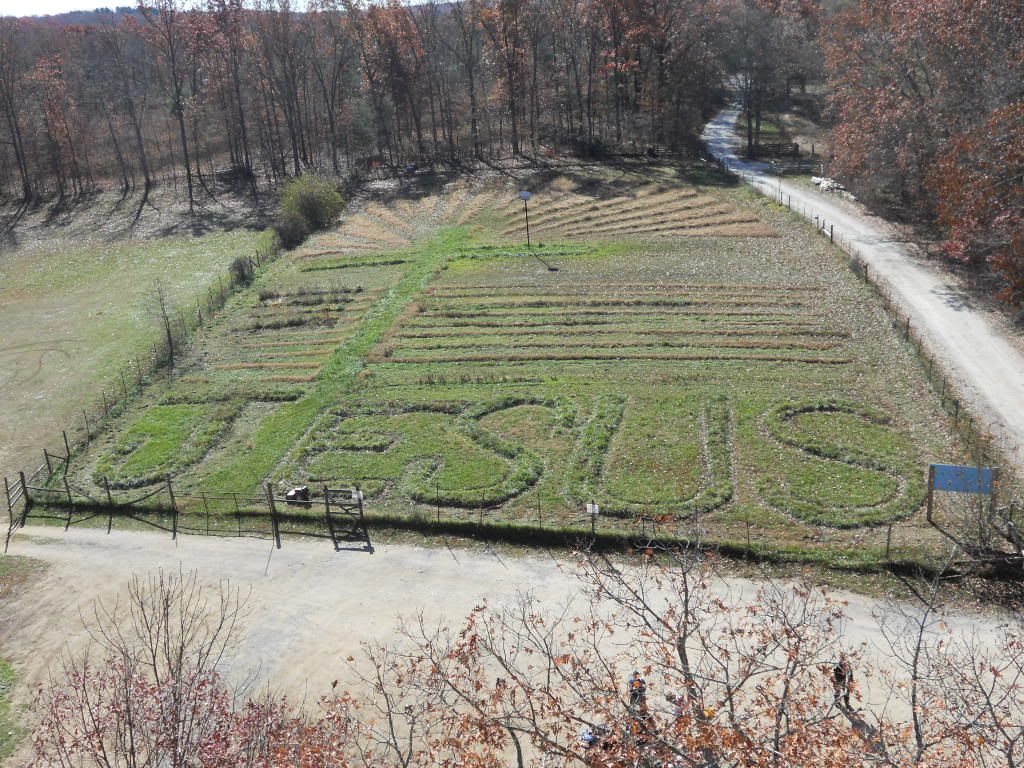 This field can be seen from the Crow's Nest.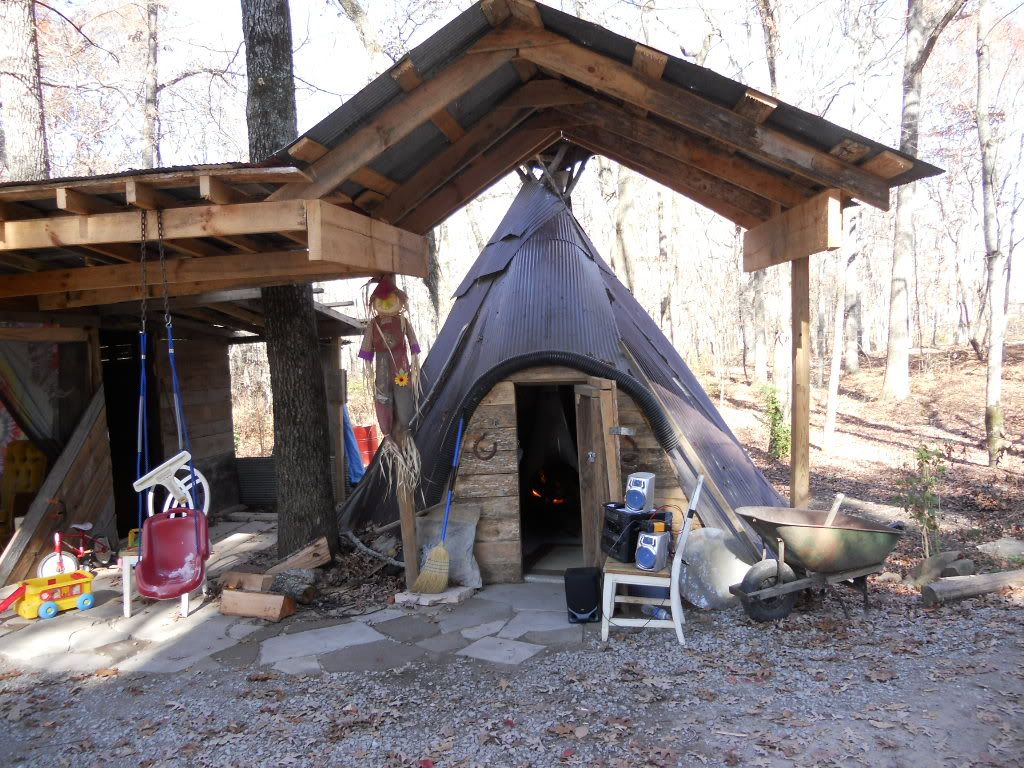 This is a small teepee like structure made from tin sheets. They allow a man who had no home to live here in exchange for helping on the farm.
We rode 70 to Lebanon, TN where we had a late lunch. Then we climbed onto I40 and made a sprint to Fairview 20 miles West of Nashville. The next morning. We rode beautiful roads to and around The Land Between the Lakes.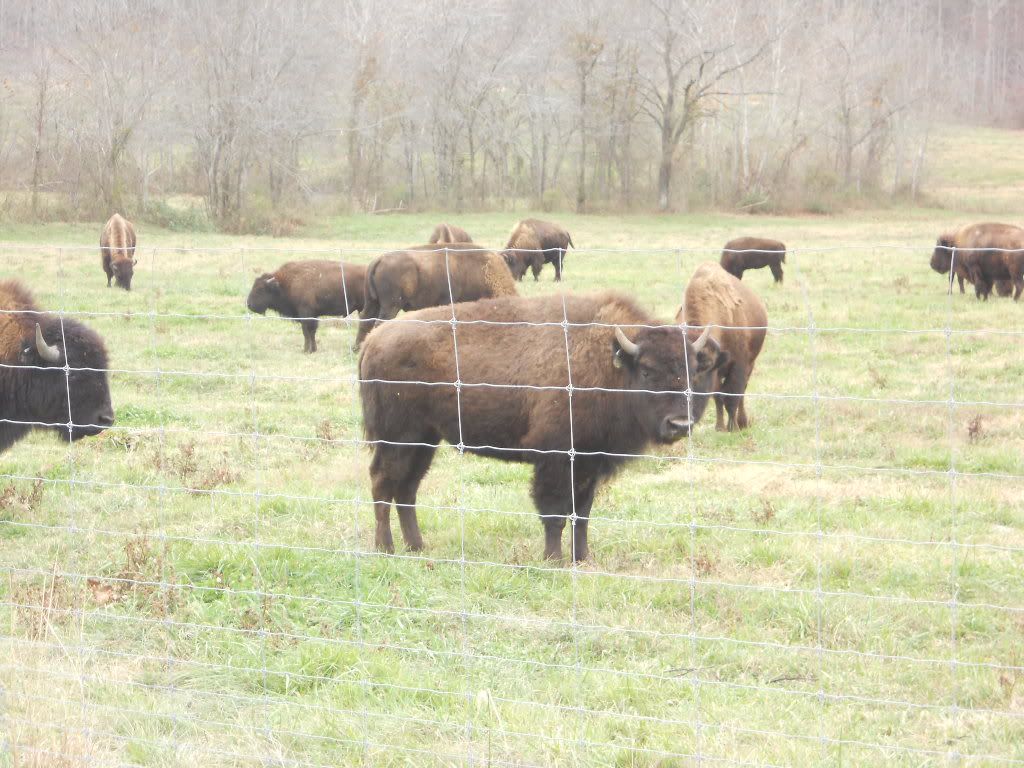 Th
There were herds of buffalo on the trip and a furnace used to make charcoal.
We had buffet lunch at the Visitor Center fit for a king. From the terrace beautiful views of the surrounding lakes can be seen.
We got back to the motel a little after dark where we talked about the wonderful roads we had been on, the beautiful scenery and the great time we had. The next morning was blustery but we packed up and hightailed it for home. A trip I want to take again sometime.